Boost biodiversity in your school grounds with our Natural Nations surveys
As the Natural Nations project comes to an end, explore our ideas for using our surveys to boost biodiversity in your school grounds.
An evolution of the award-winning Polli:Nation project, Natural Nations was developed to help schools promote biodiversity in the school grounds. In collaboration with our European partners, we created surveys to record birds, minibeasts, habitats, pollinators, and vegetation. Additionally, we developed over 50 new lesson activities to support learning about biodiversity throughout the school year.
We're delighted to share that the Natural Nations surveys and lesson activities are now available for you to use with your pupils! Visit the Natural Nations page to download all of the resources, including accessible options to ensure that learning can be adapted for pupils' different needs and ages. You'll also find instructional videos and additional guidance to support you in surveying your school grounds.
To celebrate the Natural Nations project, we wanted to share some ideas for using the resources with your pupils. Let's start by exploring the benefits of surveying your school grounds!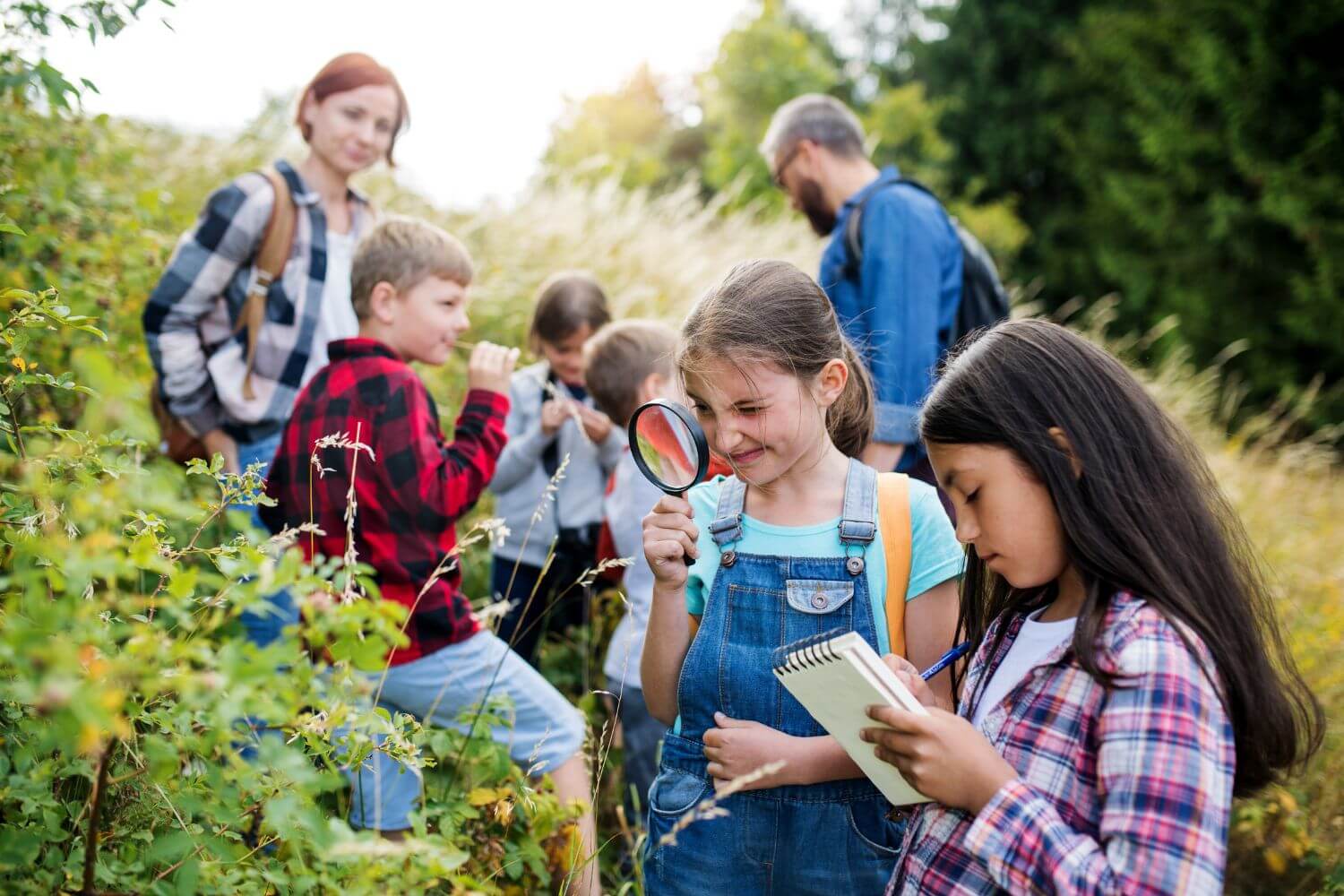 Why use the Natural Nations surveys?
Completing the Natural Nations surveys in your school grounds has the potential to benefit the entire school community and beyond! Amongst other benefits, the surveys can help you to:
1. Meet curriculum aims
The Natural Nations surveys are a comprehensive way to teach the curriculum outdoors, especially when used alongside the lesson activities. Ideal for pupils aged seven to fourteen, the surveys alone can support learning across a range of scientific topics, including living things, weather and seasons, habitats, ecosystems, and working scientifically.
When used alongside the lesson activities, the Natural Nations surveys can also support cross-curricular learning across a range of subjects, covering everything from mathematics to music!
2. Enhance your school grounds
Not only for the school community, but for local wildlife, too! Using the Natural Nations surveys will help you and your pupils to identify the existing habitats in your school grounds and understand their role in supporting wildlife. Based on this information, you'll discover what your school grounds do well – and where you could make improvements!
From flowering shrubs to shelters, there are lots of ways to develop your school grounds which boost biodiversity whilst transforming your outdoor space into a more inspiring environment for learning and play. We'll come back to this in a moment!

3. Contribute towards scientific research
By submitting your survey results to the data entry website, you'll participate in a citizen science project, helping researchers to gain a better understanding of the biodiversity in school grounds across Europe.
Not only will you learn about biodiversity in your own school grounds, but you'll be able to see how your results compare to those of participating schools across the UK and Europe!
4. Plus, take advantage of the countless benefits of learning outdoors!
Outdoor learning offers numerous benefits for both pupils and staff, from creating a more inclusive learning environment to improving mental health and wellbeing. This goes for the Natural Nations surveys, too.
Learning about biodiversity in the school grounds makes for a more memorable learning experience. It provides a real-life context which engages pupils in their learning whilst connecting children to the natural world around them – the first and most important step in equipping young people with the tools they need to protect our planet.

Our ideas for using the Natural Nations surveys
The Natural Nations surveys are comprised of four individual surveys:
School Grounds and Habitats
Birds
Minibeasts and Leaves
Pollinators and Flowering Plants
The surveys are designed to be completed in sequence throughout the spring and summer months when wildlife is most active in your school grounds. However, that doesn't mean they all need to be completed by a single class!
In fact, the Natural Nations surveys present the perfect opportunity to take on a wider school project and promote a sense of community throughout the school. You can find practitioner guidance and instructional videos for using the surveys on the Natural Nations page, but here are five ideas for taking a whole school approach:
1. Spread the surveys across different year groups
The birds and minibeasts surveys are the easiest for younger pupils, whereas the habitats and pollinators surveys are a little more challenging. Why not assign a different survey to each year group so everyone can get involved with monitoring biodiversity in the school grounds?
2. Stagger the surveys across the school year
The Natural Nations surveys will yield the best results during spring and summer, but you could learn even more about your school grounds by repeating the surveys at different points throughout the school year.
For example, pupils might notice that there are lots of flowering plants in September, but none in March. This could prompt discussions about the availability of resources throughout the year and its effect on local wildlife. Pupils may even want to plant some early flowering shrubs to support bumblebee queens as they emerge from hibernation!

3. Complement the surveys with the seasonal lesson activities
By complementing the surveys with the Natural Nations lesson activities throughout the school year, you'll embed learning across the curriculum, helping pupils to make connections between completing the surveys and their in-class learning.
For example, doing the Plant Ecology activity after surveying the school grounds will help pupils to understand why they found certain plant species in some areas of the school grounds, but not in others.
4. Repeat the surveys every year to document your improvements
Want to showcase your school's biodiversity legacy? Why not make completing the Natural Nations surveys a once-a-year event? Like a time capsule, this could be a memorable way for pupils to learn about how things change over time. However, it's also a lesson in how they can influence the results for the better.
It's a magical experience to discover that the changes you've made have had a positive effect on local wildlife. This is especially true for children, and may even spark an interest in a future career in conservation!
5. Incorporate the surveys into your school grounds improvement plan
Looking to spruce up your school grounds? Why not incorporate the Natural Nations surveys into your planning to help identify the areas that need some attention? Creating a school community project could be a great way to drum up support and get people involved, especially if you document your progress to show how far you've come!
Need some advice on improving your school grounds for wildlife? Take a look at the Wildlife Gardening Forum's how-to guides, along with our Polli:Nation Maintenance guide.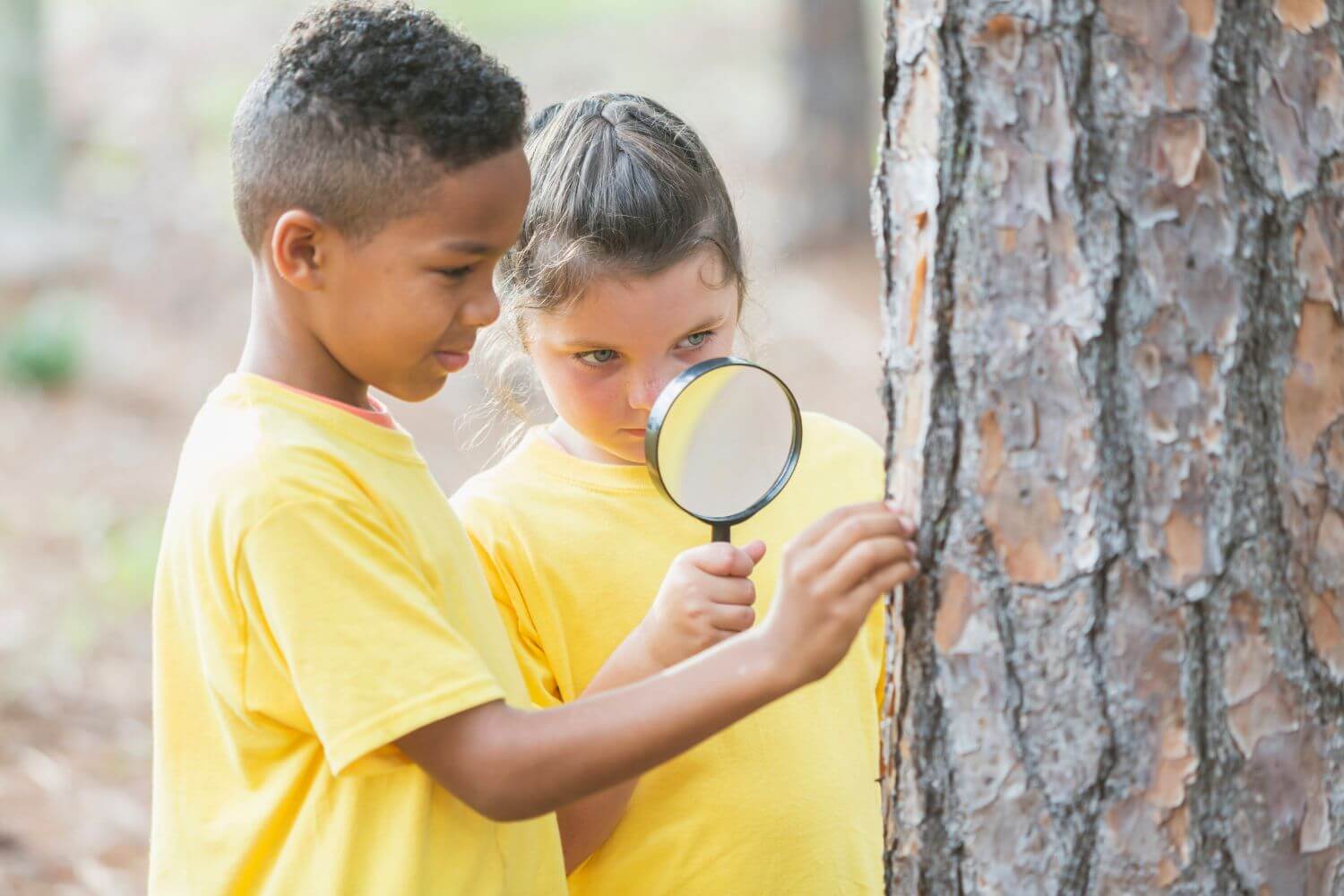 Start surveying your school grounds
Visit the Natural Nations page to download the surveys and lesson activities, along with additional resources to support you in boosting biodiversity in the school grounds. We're really looking forward to seeing your survey results! Don't forget to tag us in your photos on Twitter, Facebook, and Instagram!
Looking for even more outdoor learning ideas? Visit our hubs for early years, primary, and secondary for everything you need to take learning outdoors in your setting. Don't forget to sign up to our newsletter to receive the latest outdoor learning news direct to your inbox!