Our new book launch: Teaching the Primary Curriculum Outdoors
It takes a village to raise a child; and it turns out that it takes an entire charity delivery team to birth a book.
Learning through Landscapes (LtL) has always been passionate about creating and delivering valuable resources that not only enhance the health, wellbeing and attainment of children, but also the joy of teaching. This is something that has become more and more prevalent in recent years, with teacher pressure and demands feeling higher than ever – especially in the wake of COVID-19.
But we know we can't reach all schools, classrooms and teachers. We also know that teachers are craving more and more lesson activity ideas. 
So, in May 2021, LtL commenced a totally new, very exciting project. We started to write a book.
Why 'Teaching the Primary Curriculum Outdoors'?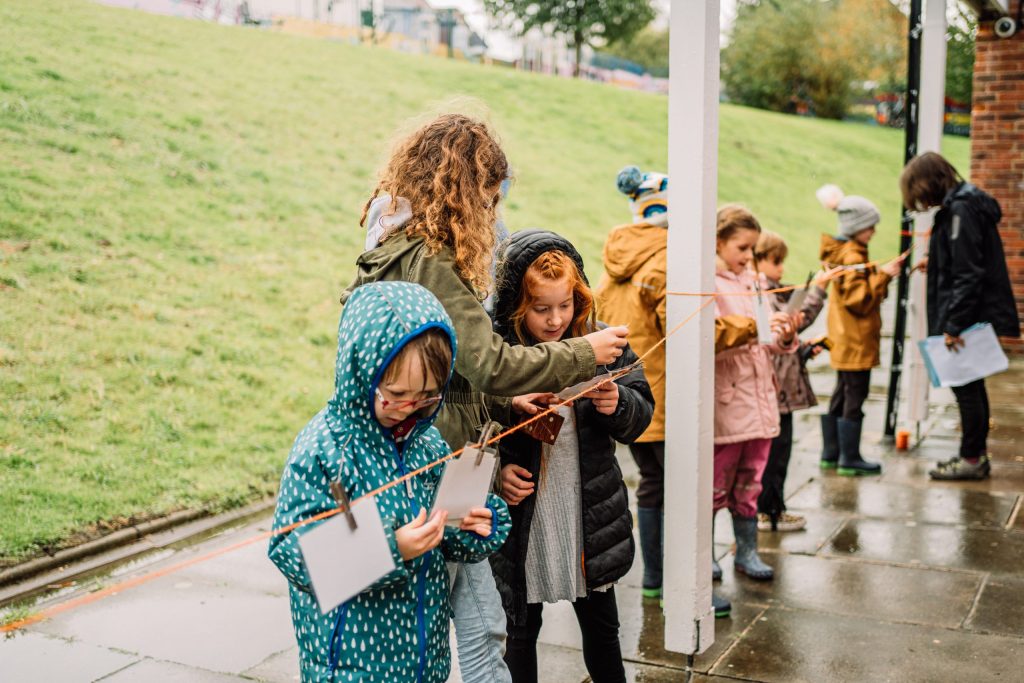 Since we first started writing Teaching the Primary Curriculum Outdoors, the world has experienced unprecedented change. In regards to education, outdoor learning became more than a nice to have: it was a necessity.
At LtL, we experienced this shift first-hand. In the first year of the pandemic, the charity became inundated with people interested in outdoor learning and play activities. Our workshops were sellouts and our website traffic reached new heights. People could see how integral getting outside was for their mental health during an incredibly difficult time and they were seeking guidance on how to tie this into home-schooling.
Fast forward to the second year of the pandemic, and those shifts kept on coming. Here we saw a steep rise in teachers who knew how crucial time spent outdoors was, but they needed step-by-step advice on how to bring this together with the curriculum.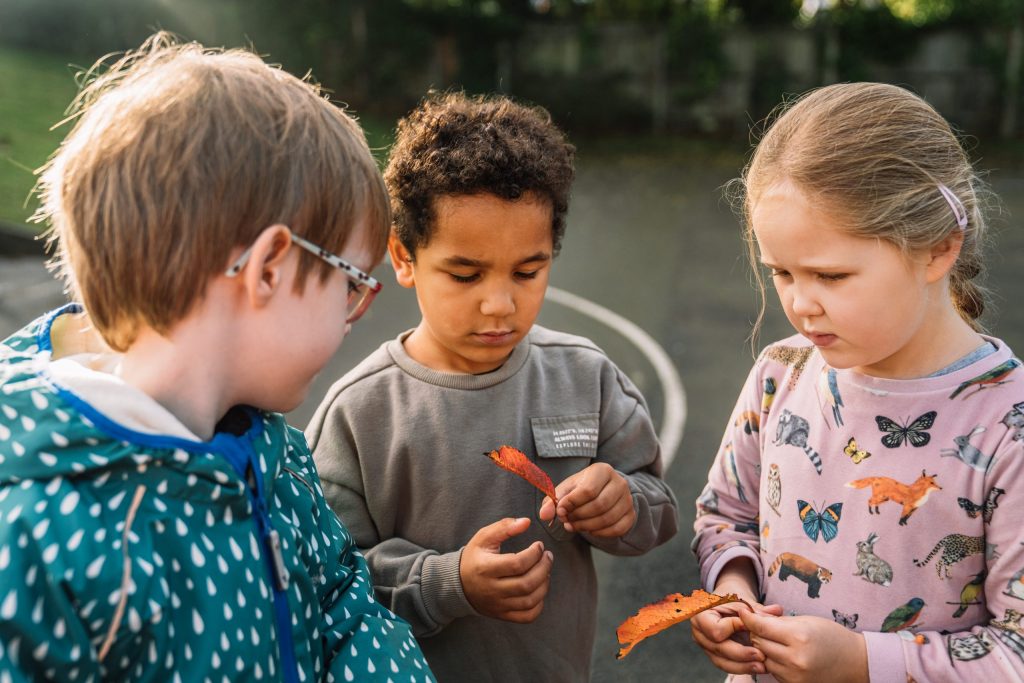 So we wanted to provide an answer. Teaching the Primary Curriculum Outdoors is an accumulation of three decades worth of LtL charity delivery and a team bursting with experienced teachers; all of whom have both taken their classes outside and regularly work with teachers in their own schools to move pupils outdoors to deliver the curriculum.
''We know that many pupils thrive learning outside and that this shift in environment (and a practical approach) can actually help certain concepts come alive and be easier to understand," says Mary Jackson, LtL's Head of Education and Communities.
"Plus, being in nature every day is great for mental health – both for pupils and staff. We wanted to bring these ideas together in a book that would promote different, accessible ways to embed learning."
The book isn't your standard lesson planning book; in fact, the entire book is built on the premise of activities rather than lesson plans. It's for teachers (and support staff!) of all experiences, from those at the start of their careers or new to taking learning outdoors right on through the educators who have been taking classes outside for many years. The activities are vast, broad and flexible: afterall, we want people to take these ideas as seeds of inspiration to then weave into their own teaching practice.
We are sure that there will be new ideas that even the most experienced teacher will not have tried before!
What can you expect from 'Teaching the Primary Curriculum Outdoors'?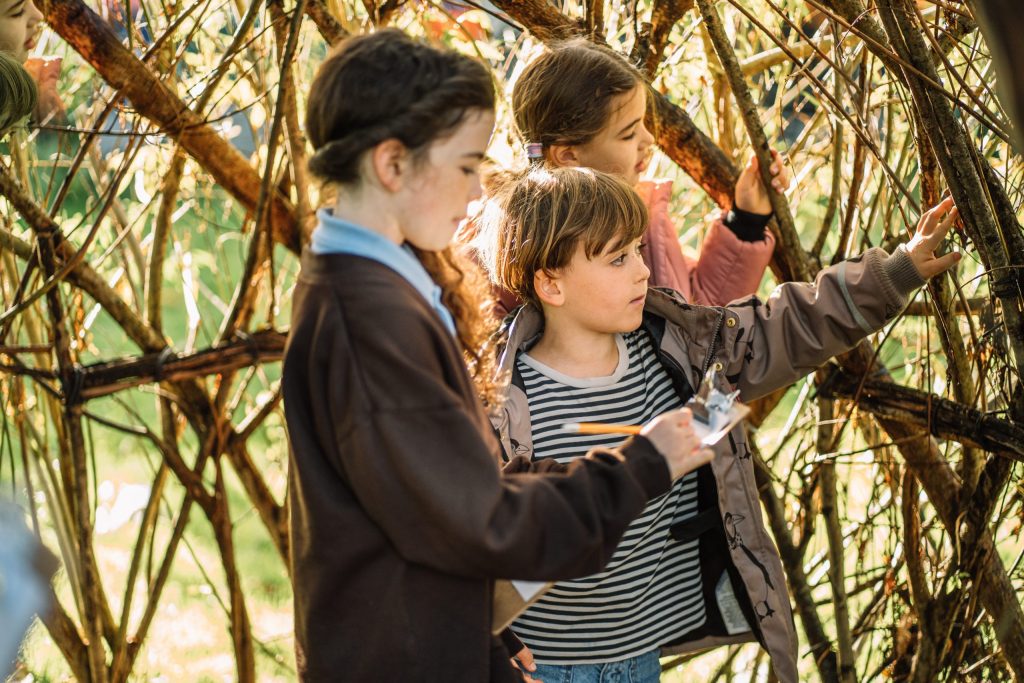 The book starts off with an opportunity to assess your own practice and line it up against where you want to be. Do you want to teach outside a little bit more regularly? Or do you want to fully integrate outdoor learning into your school curriculum? Whatever your vision, this book will help you get there.
It then runs through a myth busting section, risks, resources (which are all either simple and cheap or no cost at all) and how you can improve any given space for outdoor learning and play. 
"Maximising and improving outdoor space is an important theme in the book. It's a question that we are asked regularly by our teaching community: how can they make their outdoor spaces more engaging and appealing for learning? Often this is one of the biggest hurdles in getting pupils outside – the classroom (with its many books and resources) is far richer than the one a school currently has outdoors. We want outdoor spaces that feel stimulating, not ones that simply suffice," says Matt Robinson, LtL's Scotland Director.
You'll also find information on how to engage all pupils, including those with special needs. And, of course, there's our expansive selection of activities. 
"We've specifically looked at all four UK curricula and designed activities that work for them – this applies across the entire curriculum from maths, languages and literacy to science and music. Some ideas are warm-up activities while others require a quick visit outside to collect resources before bringing them back into the classroom. Some are quick, some take a full lesson. Certain activities include an overall theme that can be delivered across many subject areas, several are subject specific. But the underlying thread is always the same: to help teachers deliver the curriculum," says Mary.
Outdoor learning IS real learning – it isn't just an add on.
When the LtL delivery team first came together to outline the vision for the book, it was important that we were all on the same page. What did we want to achieve? What would 'success' look like for us?
The answers were unanimous:
To show that anyone can take learning outdoors – whatever space you have, or haven't got, whatever time you have available and whatever the ability of your class

To prove that some things can be taught better outside and that hands-on outdoor learning can really engage pupils

To remind teachers that not only will their pupils enjoy being outside more, but so will they.
What we really want to see is more children enjoying themselves while learning outside and finding that learning really comes alive and means more to them. As a result, the learning will stick!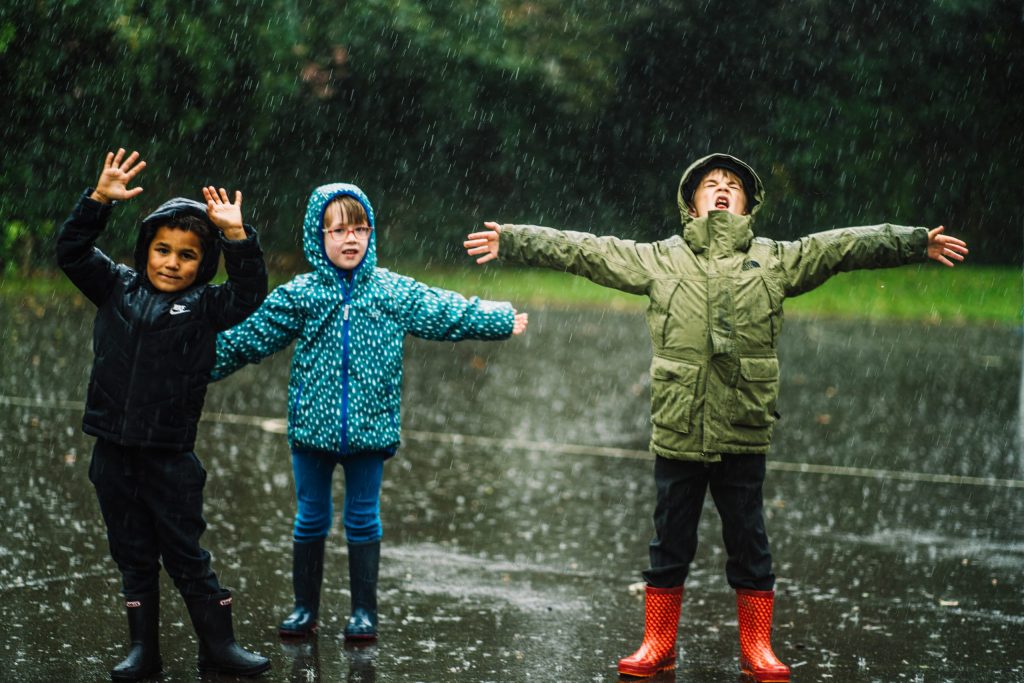 Plus – it's a beautiful book. We wanted it to look and feel great so that you could proudly display it on your bookshelf. In a rapidly rising digital world, you can't beat the company of a good book, can you?
Buy 'Teaching the Primary Curriculum Outdoors' today.
In celebration of the launch, we are also giving away FREE access to one of our online training courses – Primary Maths or Primary Literacy – saving you £30. Just send an email with proof of purchase to book@ltl.org.uk with either "Maths" or "Literacy" in the subject line and we'll send you an exclusive free coupon code. Simple!
And once you have ordered the book and found yourself well and truly inspired by its contents, don't forget to leave us a review – reviews help get our book out there in front of more people, spreading the message about outdoor learning and play. 
"I hope this book will support you on your outdoor learning journey, enabling you to enjoy daily time outside with your class throughout every season of the year. By using this book to connect yourself and your pupils to the natural environment, you will discover those magical moments of awe and wonder that only time in nature can provide."
Carley Sefton, CEO at Learning through Landscapes