5 key benefits of outdoor learning
Taking learning outdoors can enhance education and improve mental health
Here are 5 key benefits for children
Stepping outside feels good – many of you reading this will already know and appreciate that. It's energising, uplifting and a great way to disconnect from the pressures of day-to-day life and ground back into nature. But what are the key benefits of taking learning outdoors?
Outdoor learning improves child development, supports mental health and wellbeing, deepens nature connection and promotes more inclusive and engaging learning.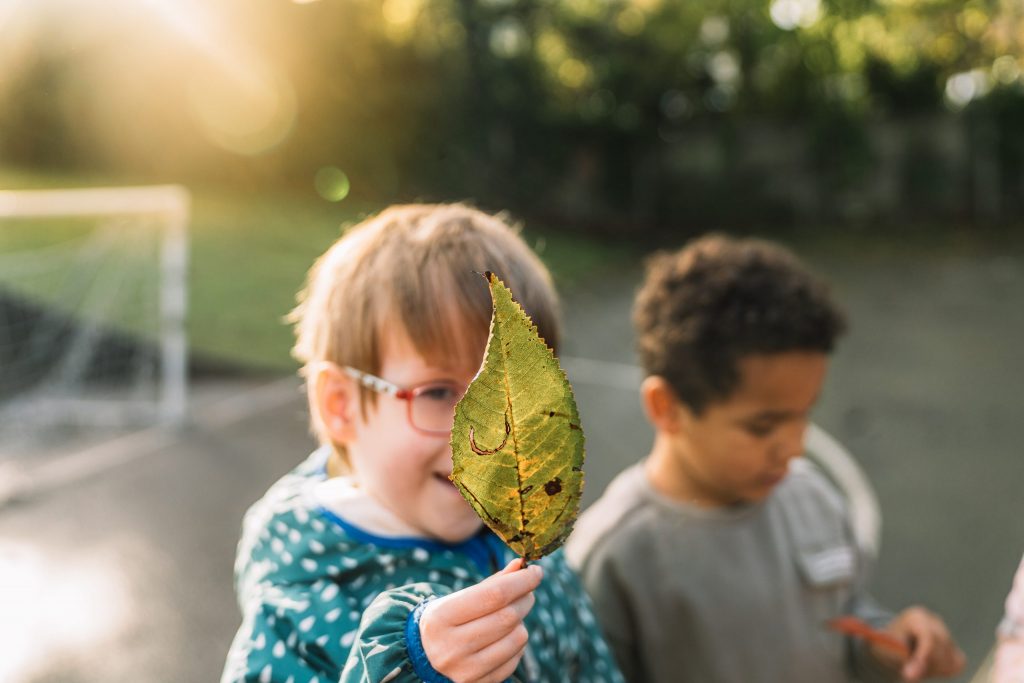 For teachers, we know that expectations and resources can be challenging: adding a new layer of outdoor learning into the equation might feel overwhelming. That's why we put together this guide to the many ways that outdoor learning can actually support and enhance your teaching.
What is outdoor learning in education?
Outdoor learning in education is a planned and purposeful approach that uses activities and resources to enhance learning, mental health and wellbeing, and environmental awareness.
It can be done both on-site (within school grounds) or off-site (such as on school trips). It offers a stimulating and engaging approach to learning and teachers can confidently weave it into the existing curriculum with minimal additional resources.
Taking learning outdoors can have a major impact on the learning and development of your pupils. From enhancing problem solving skills to communication and resilience, outdoor learning provides endless opportunities for exploration, experimentation and contextual learning.
So what are the key benefits of outdoor learning?
There are so many benefits of outdoor learning for both children and teachers. Below are five of the core ways we believe that learning outdoors improves educational outcomes for all.
1. Children's mental health and wellbeing improves
There is an enormous body of research available showing that time spent in nature can improve children's mental health and wellbeing. Likewise, a lack of learning outdoors is steadily resulting in a 'Nature Deficit Disorder', where spending less time outside is suggested to lead to behavioural problems. By taking learning outdoors, we can combat Nature Deficit Disorder and increase mental health by improving mood, confidence and wellbeing.
According to the Outdoor Classroom Day 2018 Muddy Hands report:
"Children's lives are now far more stressful than in the past, alongside higher academic expectations, there are pressures created by social media use, which can monopolise children's time and attention, affect their body image, or expose them to age-inappropriate content. Many children are under more time pressure, more peer pressure and more pressure to succeed. Getting outdoors is the cheapest and easiest way to reduce this pressure so children (and adults) feel less stressed."
And let's face it – happier, healthier children are more motivated and eager to learn; a winning outcome from all angles.
2. Children's relationship with nature improves
"If children don't grow up knowing about nature and appreciating it, they will not understand it. And if they don't understand it, they won't protect it. And if they don't protect it, who will?"
Sir David Attenborough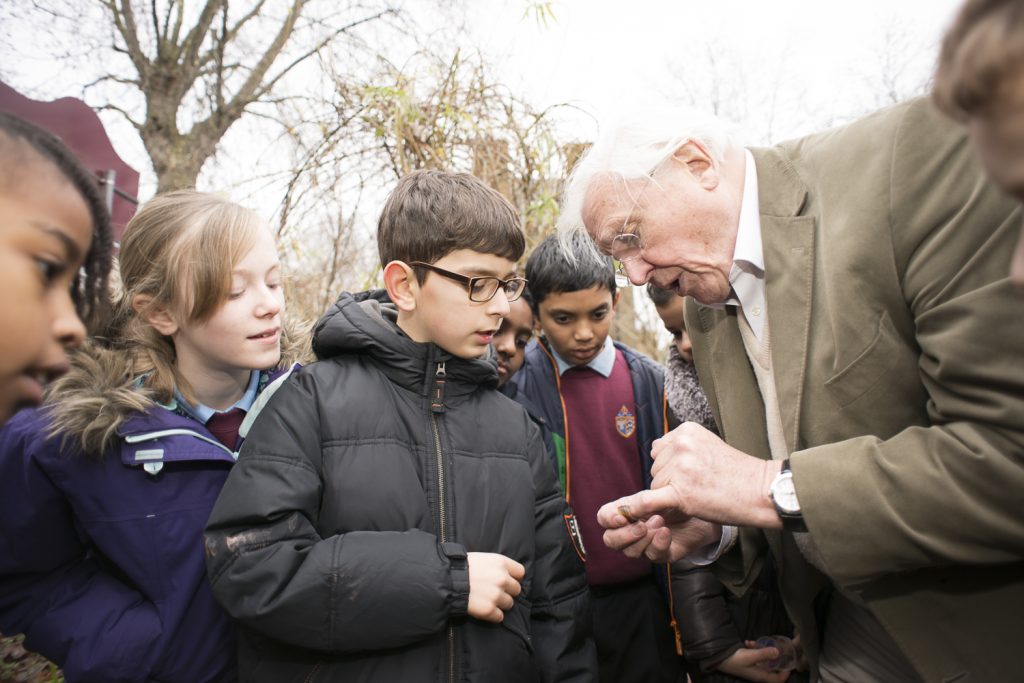 A four year study (and the largest of its kind) conducted by Natural England showed that 94% of the teachers involved reported that outdoor learning led to a greater understanding of nature. The numbers don't lie – children need to spend time outdoors to truly understand it. The beauty of combining important lessons with memorable experiences outside the classroom means that these moments in nature can be strengthened, and so too can children's connection to and love of the natural world.
3. Education is more inclusive
All children are unique – they learn in different ways and for some, these can actually be stifled by the classroom. Especially for children with special educational needs, the classroom can bring with it added stress and ingrained feelings of academic or social 'difference'.
One of the many brilliant things about outdoor learning is that it gives more scope for inclusive activities and overall mindset. There are more possibilities and opportunities for all pupils to be together, experiencing the same range of activities. Plus, the sensory immersion opportunities are far higher and children feel less tied to one specific mode of learning.
"Inclusion in outdoor learning is about looking at how everyone in your class can be involved together, all gaining from the activities they are taking part in. Consider the sensory elements of the activity, your pupils' academic and physical abilities, the interaction of pupils with each other and the overall experiences gained. All children are different and will be engaged and enthused by different things, and all teachers are familiar with creating lessons that meet these different needs so that all their pupils can flourish. Teaching outdoors is no different."
Teaching the Primary Curriculum Outdoors (Buy the book here!)
4. Curriculum learning is enhanced
''We know that many pupils thrive learning outside and that this shift in environment (and a practical approach) can actually help certain concepts come alive and be easier to understand," says Mary Jackson, LtL's Head of Education and Communities.
Learning outside isn't an unnecessary add-on: it's a way to deepen children's learning experience by getting them to experience lessons in a new and exciting way.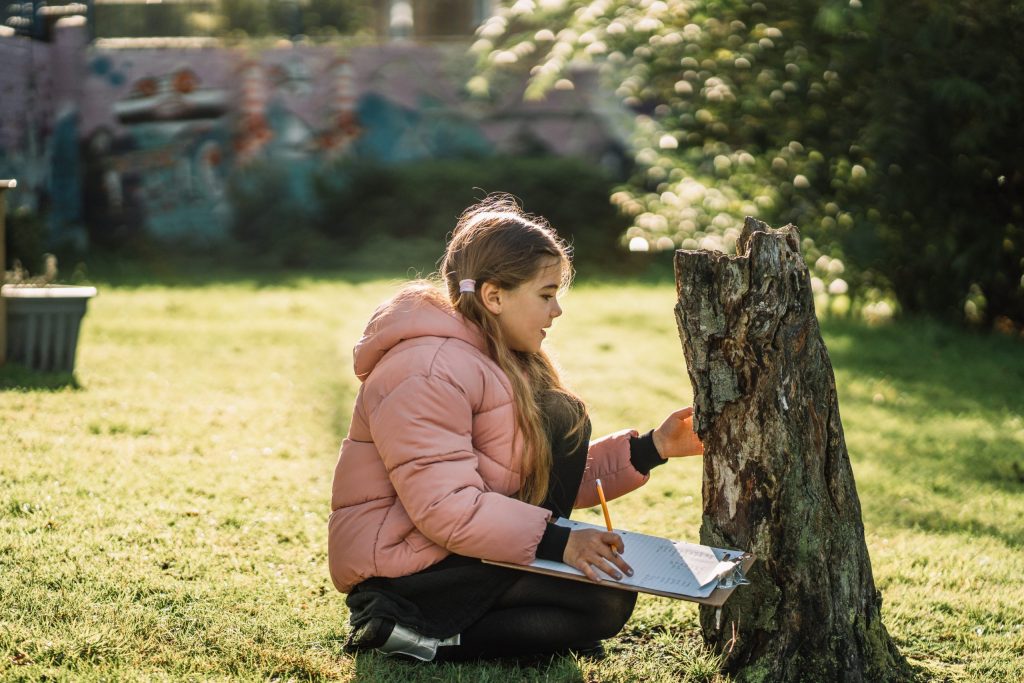 It provides practical, real-life experiences: the type that children truly take on board. These engaging experiences can teach brand new skills and also enhance problem solving, teamwork and thinking skills while feeding seamlessly into the curriculum.
We see it as making lessons stick by fostering a genuine interest in the subject far beyond what a child can pick up in a textbook.
5. Child development is enhanced
By moving away from regimented seating plans and standard classroom based learning, children can embrace a greater sense of freedom and independence: essential contributors to their development.
Research has even suggested that outdoor learning boosts confidence, social skills, communication, motivation, physical skills, knowledge and understanding. It has also been found to boost children's self-esteem, self-confidence, ability to work cooperatively and positive attitude to learning.
It isn't just a nice to have: it's a crucial and transformative part of childhood.
How can I introduce outdoor learning in our school?
As well as our wide range of training courses, our #1 bestselling book, Teaching the Primary Curriculum Outdoors, provides easy-to-implement guides, activities and advice so that you can bring outdoor learning into your current curriculum.
From resource lists to risk assessments, the book covers everything you need to know to take every subject of the curriculum outside.