Celebrating the Polli:Gen project highlights
Following an exciting and impactful Polli:Gen project earlier this year, we're sharing a celebratory highlights video for the Leicester based project
We are delighted to share a very special video in celebration of our Polli:Gen project – a Leicester based project which saw LtL (alongside project partners Leicester City Council and Wildlife Gardening Forum) visit over one fifth of schools and over 300 community group members in Leicester to help them develop and create pollinator-friendly grounds.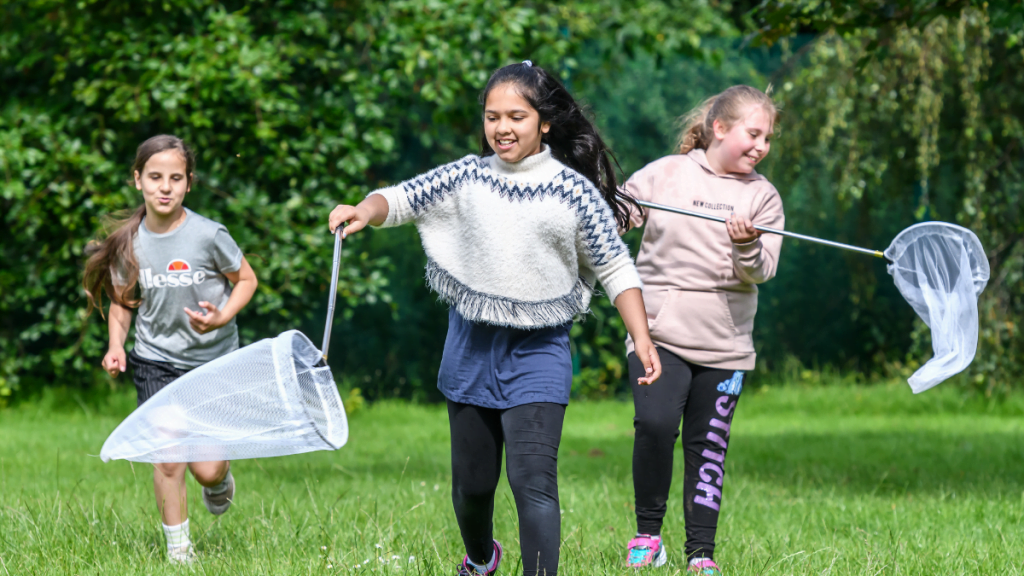 Funded by the Green Recovery Challenge Fund, the project had a major mission: to help make Leicester the most pollinator-friendly city in England. It was an enormous success, with children from all around the city truly catching the 'buzz' and playing their own vital role in supporting and protecting our wildlife.

The feedback for Polli:Gen has been outstanding
They say the proof is in the pudding, and we have been blown away by the feedback from schools and community groups who were a part of Polli:Gen. Below are just some of the comments from those involved in the project.
"I really think this project has planted a seed of positivity in the community that will continue to grow and spread." – Saffron Acres Manager
"One child took it upon themselves to research and produce a poster on oak gall wasps after I explained what was causing the fabulous shapes on their oak tree's leaves. It has been inspiring to see these moments of commitment towards the project and I am excited to see where this school goes."  – Project Officer
"I am excited to change into a school with more greenery because we can have more fun at playtime."- Pupil
"My daughter has learnt so much from the sessions. She was eating dinner and pointing out which foods were pollinated." – Parent
Watch the Polli:Gen celebration video
It felt important to fully commemorate this transformative project and the brilliant people and organisations that made it all possible. Which is why we are thrilled to share our Polli:Gen highlights video with you.
What next?
These new pollinator-friendly spaces continue to thrive in the city of Leicester, with children and adults alike benefiting from them. We would love to see the fruits of your labour: please do share photos of these habitats on social media using the hashtag #PolliGen.
In the meantime, we have updated the Polli:Gen page on our website with a huge selection of resources, including:
We would once again like to thank EVERYONE who has funded, supported and been a part of Polli:Gen. Keep your eye out for new projects that you can be involved in soon!