5 top tips for protecting bees and other pollinators
DEFRA's Bees' Needs Week may be over for 2021, but bees and other pollinators need to be looked after all year round. Pollinating insects are critical for food production and biodiversity, and we're passionate about empowering children and young people across the UK to protect them.
Find out how you can help:
1. Plant more pollinator-friendly flowers
The UK has lost a staggering 97% of its wildflower-rich meadows since the 1930s, and this has had a devastating effect on bees' and other pollinators' access to pollen and nectar sources.
We're currently working to combat this by partnering with 24 Leicester schools to create new habitats for pollinators, but you can create your own pollinator-friendly space in your own garden or outside area by planting wildflowers and other favourite plants of pollinators.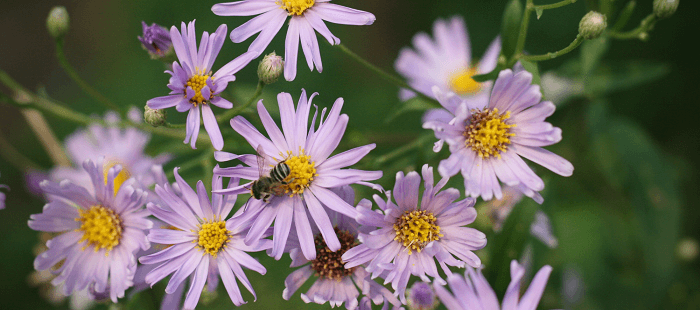 2. Let your garden grow wild
Similarly, you might be surprised at what pollinator-friendly wonders your garden will naturally produce if you let it grow wild! Many people across the UK now take part in No Mow May, but why not extend it for longer than a month if possible? Alternatively, you could dedicate a section of your garden to being a wild, pollinator-friendly habitat.
3. Make pollinator hotels
You can make pollinators feel even more at home in your outside space by building them a cosy hotel. The Wildlife Gardening Forum, one of our partners in our latest Polli:Nation for the Next Generation (Polli:Gen) project, explain how you can build your own pollinator hotel.
4. Spread awareness
There are over 20,000 species of bee globally and 270 in the UK, but an estimated 33% of bees and other pollinator species in the UK are predicted to be in decline. Spread awareness of the plight of the bees by sharing updates about our pollinator projects on social media, taking part in Bees' Needs Week and encouraging as many people as you can to protect pollinators.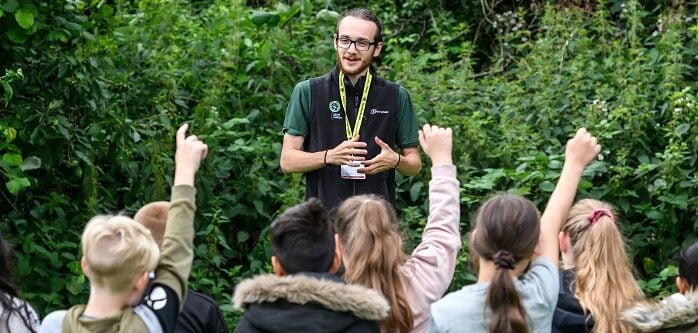 5. Explore X-Polli:Nation's resources
Lastly, why not explore these resources from X-Polli:Nation? Grown from the seeds of our original Polli:Nation project in 2015, X-Polli:Nation is working internationally with schools and parents to encourage them to make a PolliPromise.
Find out more about our expertise in helping children to create pollinator-friendly habitats and our latest pollinator projects.