Get bespoke advice on how to improve your school's outdoor space.
Outdoor learning advisory visits
We can help you create an inspirational outdoor learning and play space, transform your curriculum and teaching practice, and improve the mental health and wellbeing of staff and pupils.
An LtL Advisory Visit will help you develop your grounds into functional and inspiring places for learning and play. While focussing on the process of transforming your spaces, it will also offer guidance on how you can maximise engagement and participation with staff, parents and pupils.
Before you commit to spending time and money on new equipment and changes, please speak to us to start a broader, more flexible and sustainable process of school or nursery grounds transformation.

If you would like to find out more about our work, then take a look at the projects we've worked on, and those we have planned for the future.
What our advisory visit service can offer you
Advice and tools to develop a plan for your site into an inspirational learning, play and teaching environment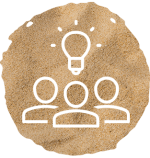 Ideas on how to include the community in the development process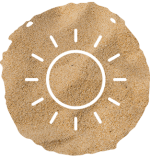 Guidance on overcoming common obstacles and maximising the potential of your outdoor space
The advisory visit comprises of a tour of grounds, engaging and consulting with a variety of pupils, supervisory staff, teachers and leadership as well as speaking to parent council or Governor Representatives.
Our consultant typically observes break times as well, using the time to look into the practical issues. Using their broad experience, our consultant will compile a simple set of recommendations to each school. This is relayed verbally, through a follow up email and/or an extended advisory report.
Dates and booking
The price of an LtL school grounds advisory visit can vary depending on your specific needs and location, therefore we have an array of options you can choose from when deciding on which advisory service you need:
Half Day Visit 
Once we're both happy that a visit will meet your needs a local, accredited professional will spend up to half a day with you. After a tour of your grounds with staff and pupils they will talk through the issues identified and suggest ideas and ways forward. This discussion could include senior staff members and non-teaching staff.
The cost for a half day visit is £435 plus VAT.
Full Day Visit
In addition to the above an extended visit provides the opportunity for additional training or workshop sessions. These could be for teachers or pupils. The scope of this session would be agreed in advance.
The cost for a full day visit is £595 plus VAT.
Extended Advisory Report
Our professionals can follow up their visit with an extended report summarising their recommendations and advice. This can be useful to share the outcomes with other stakeholders such as Governors or Parent Associations.
The cost for a full day visit with extended report is £695 plus VAT.
Enquire about this course