2022 Year in Review: New Partnerships, New Projects, and New Publications
Our CEO, Carley Sefton, reflects on a difficult year and finds the silver lining in the shape of LtL's growing global reach and influence.
I have always considered myself to be a glass half full type of person, but I have to say there have been times during 2022 where I have struggled to even find the glass. This year has been tough, which was unexpected after getting through a global pandemic. I focused so much on the 'new normal', but I never considered it would look like this.
I was nervous about writing this blog. I have started it a dozen times but stopped as I got lost in the doom and gloom of what is wrong in the world; the challenges for schools and families; the declining mental health of children and teachers. At times, it feels so overwhelming.
So, I challenged myself to write down all the positive things that have happened this year at LtL – the ways we have and continue to make a real difference. To my surprise and delight, there were pages and pages of positive things!

The long-awaited International School Grounds conference
The beginning of 2022 saw our postponed International School Grounds conference, hosted by our team in Scotland. Hundreds of our friends and colleagues from around the world joined us online at all times of day and night to dig into the best of outdoor learning and play in school grounds and beyond. We delivered over 40 sessions covering topics including embedding global citizenship into Shanghai schools, how play is being used to reduce violent crime for Brazilian children, and why pupils in the UK can now name more Pokémon than birds!
Announcing the National Education Nature Park
In the spring, we were honoured to join a consortium led by the Natural History Museum, with support from the RHS and the Royal Society, to apply to deliver the Department for Education's National Education Nature Park and Climate Leaders Award. We were delighted the consortium was successful and, over the coming years, we look forward to working to improve biodiversity and climate resilience in schools whilst supporting teachers to take the curriculum outside.

International partnerships
The summer was busy as I took a trip to Bratislava in Slovakia to meet with our European partners for our early years project, Social and Emotional Learning. We took five UK based teachers with us and enjoyed a productive week of the most wonderful knowledge exchange, sharing expertise in early years outdoor learning and play.
The return of the Wellington Festival of Education
The Wellington Festival of Education returned after a two year break, and I was delighted to deliver a talk about the lessons learned from our My School My Planet project and the importance of diversity in outdoor and environmental education. We were also lucky to be part of the new WWF sustainability tent, sharing our expertise and newly published book with visitors. There were many highlights of the festival, but the two that stand out for me personally were having a wonderful conversation with one of my heroes, Sir Tim Smit KBE, and watching a family of woodpeckers nesting in a tree near our base.

Growing our My School My Planet project
In the autumn, we were delighted to receive further funding to continue our flagship project, My School My Planet. The project works with pupils from underrepresented communities and diverse cultural backgrounds to connect them with nature and environmental projects through their school grounds. By exploring heritage, the project also gives global insights into challenges like climate change.
The Salzburg Global Seminar
The year ended on a high as Matt Robinson, our Scotland Director, attended the Salzburg Global Seminar to discuss the global movement in outdoor education, play, and climate education, and the important role they play in children's development and wellbeing. We are delighted to be part of the governance team who will lend our years of expertise and knowledge to help drive this important project forward.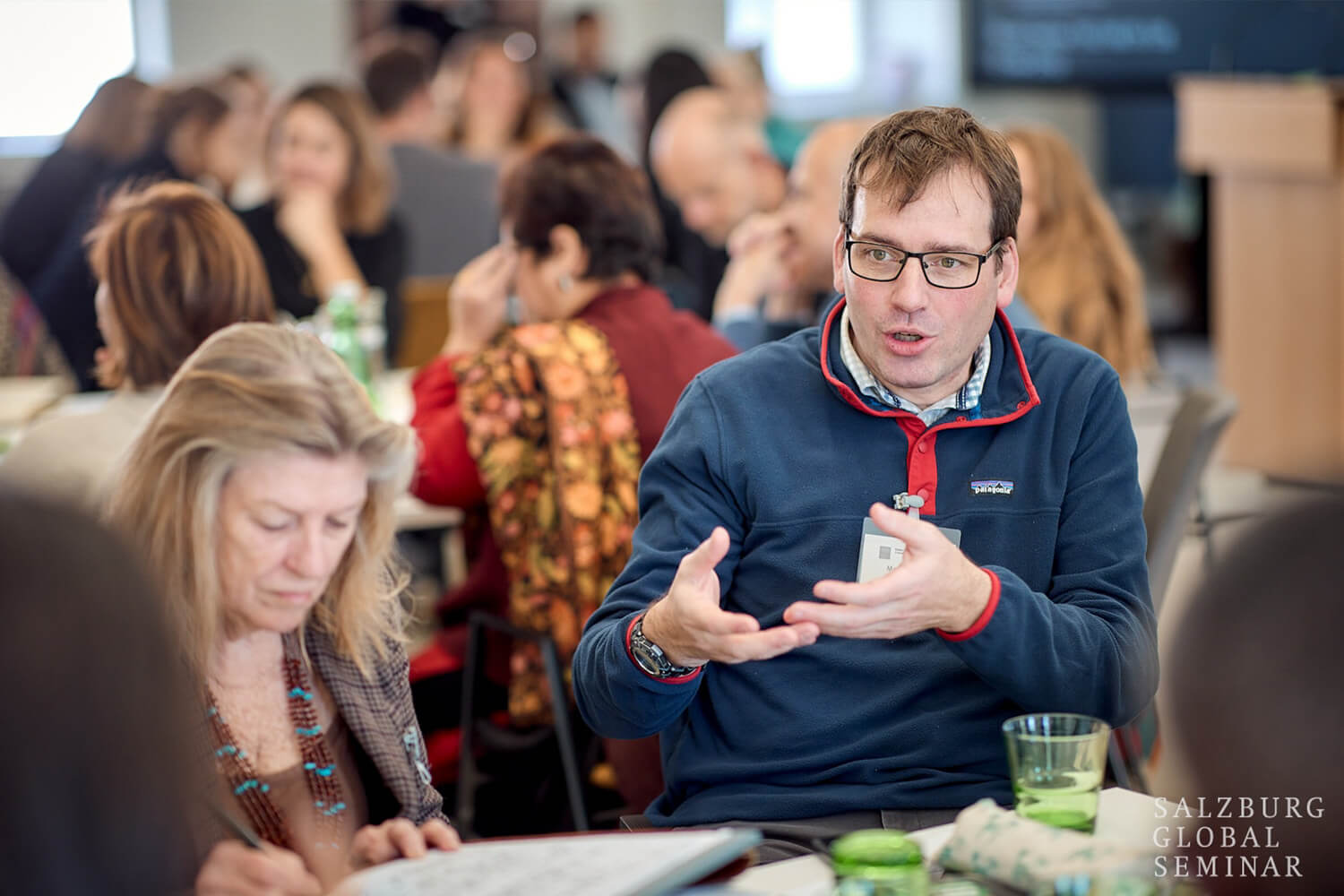 As I look back at the year, I notice that what links our highlights together is LtL's global network. We are lucky enough to have brilliant friends and colleagues both in the UK and further afield. For decades, LtL has worked internationally, carrying out research and working with schools around the world. This has given us a deep insight into global education and allows us to work with some of the leading minds in our field. Having a global perspective allows us to think big and to understand challenges from a number of perspectives, but also enables us to work in close partnerships to find solutions.
As we face another uncertain year, I no longer feel overwhelmed. Instead, I feel fortunate that whatever we face we will be surrounded by a global team of friends and colleagues who will support us with some sound advice, expert insight, and hopefully with lots of laughs!
---
What Learning through Landscapes achieved in 2022
It's been another busy year for the charity! To wrap up 2022, let's take a look back at some of our proudest moments:
We can't wait to see what 2023 brings. Make sure to sign up to our newsletter to stay up to date with the latest outdoor learning news and opportunities, and we'll see you next year!