Department for Education announce major new climate project
Discover how we will work with the Natural History Museum and supporting partners, including the Royal Horticultural Society, to deliver the National Education Nature Park.
One year ago, at the COP26 Climate Change Conference, then Education Minister, Nadhim Zahawi, announced that the Department for Education would be putting climate change at the heart of education, setting out a vision for all children to be taught about the importance of conserving and protecting our planet.
Today, while the world watches the events of COP27 unfold, we are delighted to share that we will be supporting the delivery of this vital work in schools across England.

What is the National Education Nature Park?
Led by the Natural History Museum and working in partnership with the Royal Horticultural Society, the Royal Society, Royal Geographical Society, and Manchester Metropolitan University, we will work with the education sector to help them survey, manage, and enhance their school grounds and outdoor spaces creating one vast National Education Nature Park.
The National Education Nature Park will engage children and young people with nature, supporting schools in England to survey biodiversity in their school grounds and, critically, to take action to protect and enhance it.
The project will create an online hub where teachers can access a wealth of curated, quality-assured information and teaching resources.  These materials will support them in delivering climate education across the curriculum and build confidence in taking lessons outdoors, allowing more children to access the many benefits of outdoor learning.
From creating pollinator friendly habitats where biodiversity can thrive to creating planting schemes that support climate resilience, the National Education Nature Park will also provide opportunities for young people to take part in community science, identifying local impacts of climate change and biodiversity loss and developing key skills to solve these problems.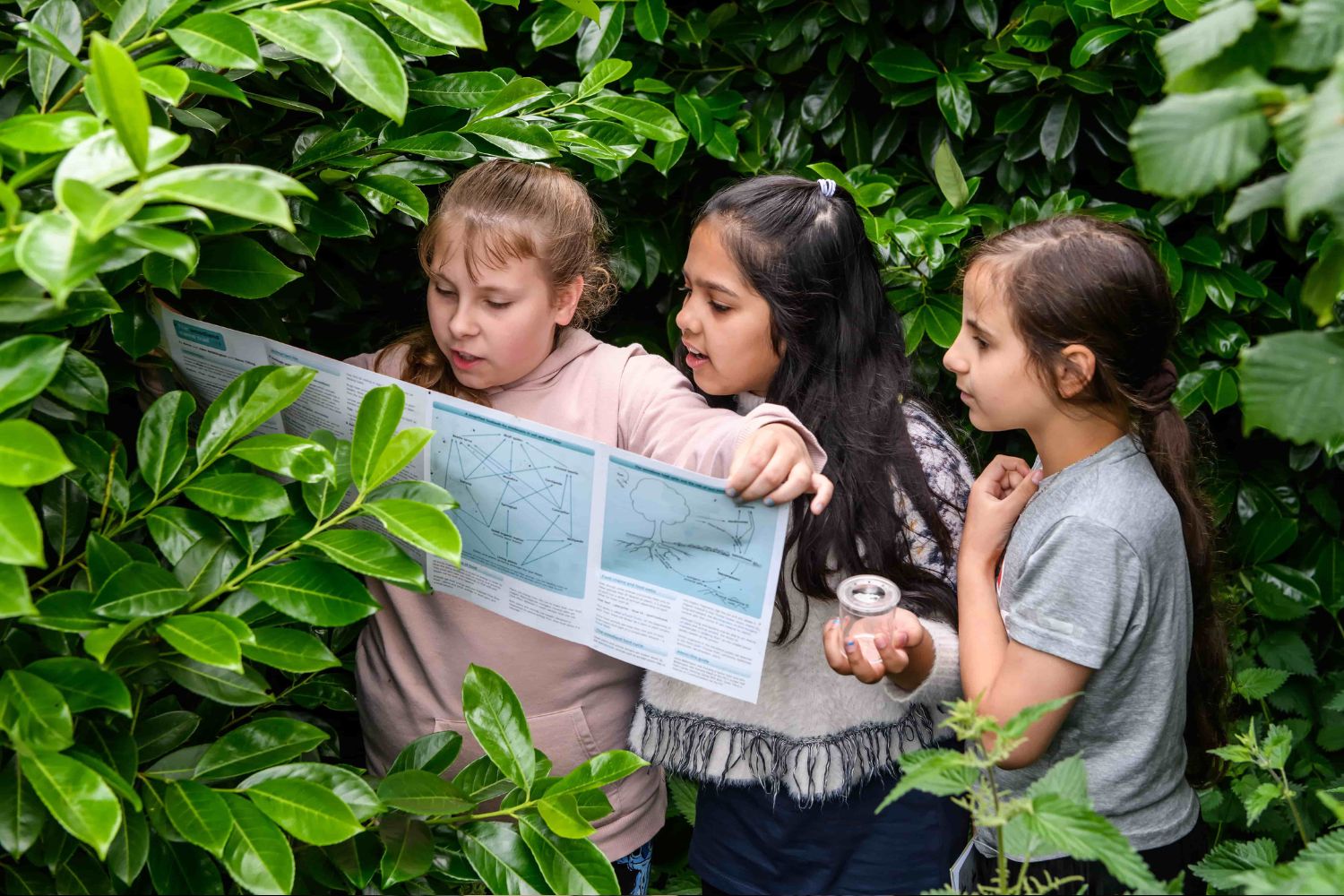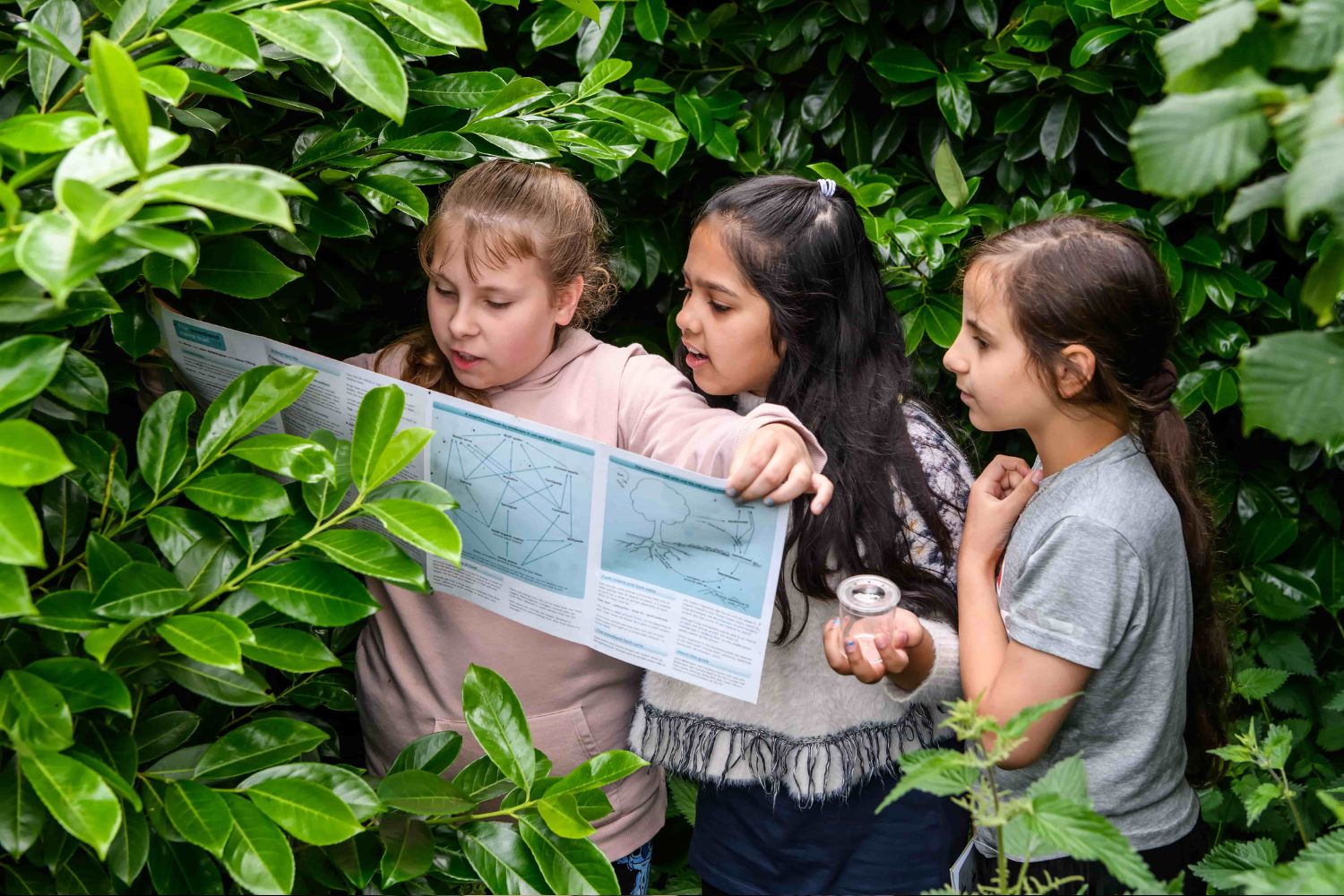 How we are supporting the National Education Nature Park
At Learning through Landscapes, our aim is to enable children and young people everywhere to connect with nature through quality outdoor learning and play in enriching natural environments. School grounds for the future are at the heart of our work, and we encourage young people to have a say in the way their grounds are used and improved wherever possible.
Speaking about the National Education Nature Park, Learning through Landscapes CEO, Carley Sefton, said:
We are delighted and honoured to be working alongside the outstanding organisations that have been entrusted to deliver this important work for schools in England.

We have worked tirelessly for over 30 years, supporting schools and teachers with everything they need to offer outstanding outdoor learning experiences in their school grounds.

We will provide our support and dedication to teachers to deliver and develop world class climate, environmental and nature resources which can be delivered as part of the existing curriculum.
Dr Doug Gurr, Director of the Natural History Museum, said:
We applaud the Department for Education's initiative in encouraging a love for nature and are absolutely delighted to be the lead partner on the National Education Nature Park.

Biodiversity loss is as catastrophic as climate change and our own research has shown the UK to be one of the most nature-depleted countries in the world.

Combatting biodiversity loss by supporting students in England to transform their education space for wildlife will be a significant step in addressing the planetary emergency as well as empowering young people to take action, connect with nature and become Advocates for the Planet.
Clare Matterson, Director General of the RHS, said:
Schools across England collectively sit on a vast estate – thought to be double the size of Birmingham – providing an exciting opportunity to engage every young person in growing, nurturing and protecting nature in their school grounds.

We know from our work with teachers that there is a strong desire from pupils to do more to take action for nature, creating green spaces that also provide benefits for health, social cohesion and learning.

This new partnership project will help supercharge school gardening that will empower the next generation to make a real difference for nature and for their future.

How can your school get involved?
Visit the Department for Education blog to read more about the National Education Nature Park. If you are a teacher looking for more information or you want to know how your school can get involved, please register your interest on the RHS website.
To find out more about Learning through Landscapes, discover how we are creating the climate-ready school grounds of the future, find out how to get a head start on delivering effective climate change education at your school, and sign up to our newsletter to get the latest outdoor learning news and opportunities direct to your inbox.