5 ways to celebrate Outdoor Classroom Day
On November 2, thousands of schools around the world are stepping outside for Outdoor Classroom Day – find out how you can get involved.
With the impacts of climate change and the incidence of mental health problems on the rise, there has never been a more important time to harness the potential of the outdoor classroom. From building relationships to boosting pupil engagement, outdoor learning and play offer countless benefits for both pupils and their teachers. However, evidence shows that children are spending less time outdoors than ever before.
Connecting children to nature is a crucial way to support mental health whilst equipping pupils with the tools they need to take climate action. Yet, for many children, the time they spend learning and playing in the school grounds is the only time they spend outdoors. That's why it's our responsibility as educators to get our pupils outdoors at every opportunity.
Outdoor Classroom Day is a global campaign which aims to inspire outdoor learning and play by proving that taking pupils outside is not only easy, but also immensely rewarding. Will you join the movement to champion outdoor learning and play for every child every day?
Sign up for Outdoor Classroom Day now, and make sure to join the celebrations on social media using the #OutdoorClassroomDay hashtag. We'd love to see what you get up to with your pupils!
Not sure how to get involved? Here are some ideas for making the most of this special day.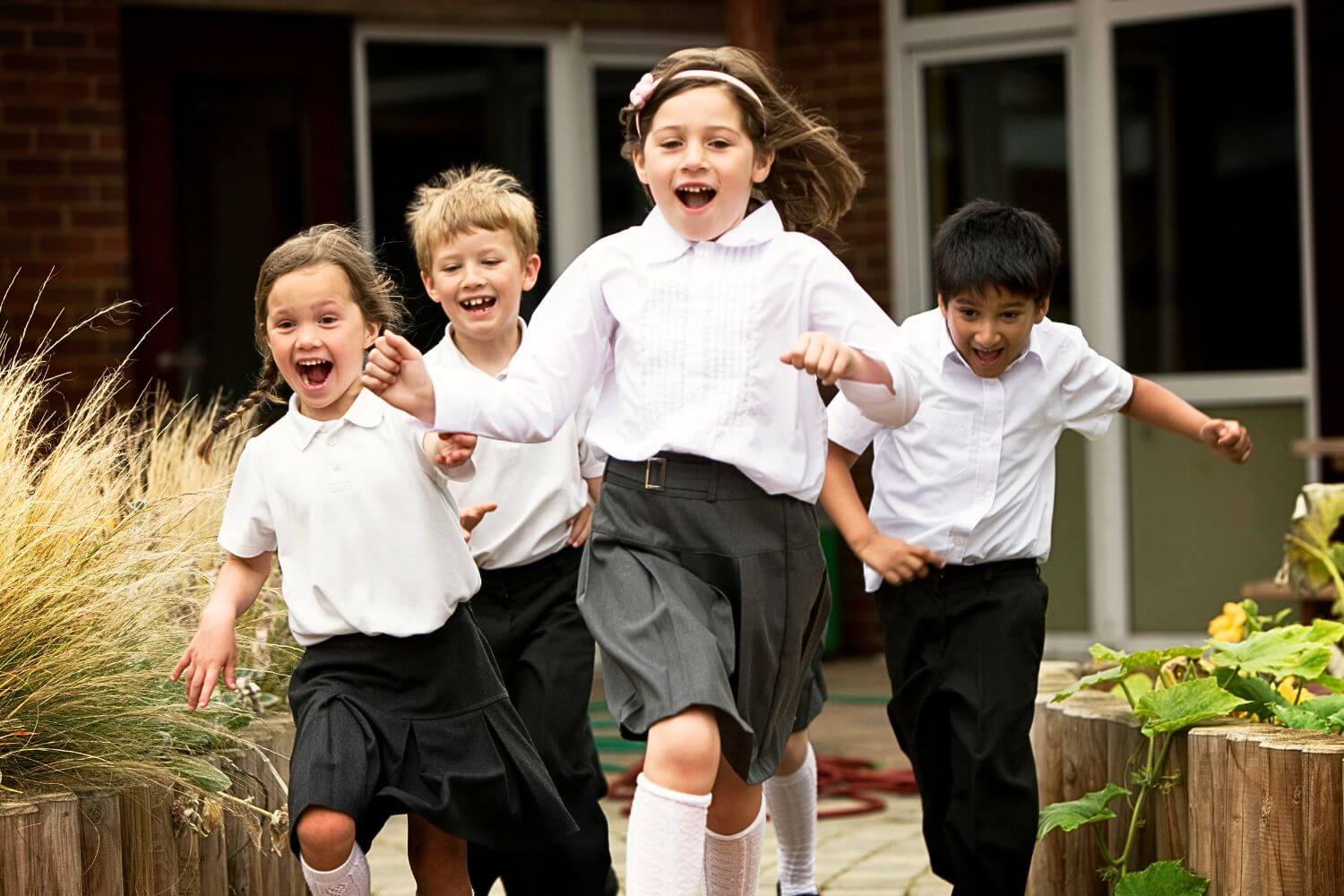 Five ways to celebrate Outdoor Classroom Day
1. Take at least one lesson outdoors
Outdoor Classroom Day is a great opportunity for educators to explore new and creative ways of teaching core curriculum subjects outside. It's amazing how a change of scenery can spark new ideas, but if you're not sure where to begin, use our outdoor lesson ideas for every age and subject area to get started. You're sure to find something that inspires you!
We know that teaching outdoors can be nerve wracking at first. If you're in need of advice, make sure to read our top tips for newcomers to outdoor learning!
2. Go on a walk
A simple walk around the school grounds or local park is a rich opportunity for learning. Whether learning about symmetry as part of a mathematics lesson or simply noticing the natural world during a Forest Bathing activity, the outdoors is your playground!
Take a look at the outdoor journeys board over on the Outdoor Classroom Day Pinterest for some inspiring ideas, including nature scavenger hunts and texture walks.
3. Survey your school grounds to make them climate ready
Would you like to adapt your school grounds to the impacts of climate change whilst supporting curriculum aims and sustainability initiatives? Working with Architecture & Design Scotland, we developed a suite of resources to help schools adapt their outdoor spaces for our changing climate.
Outdoor Classroom Day is the perfect opportunity to survey the school grounds and make some improvements. Visit the Climate Ready School Grounds page to download workshops, surveys, and lesson ideas to keep you and your pupils busy!
4. Take the Hidden Nature Challenge
Celebrate the launch of the National Education Nature Park with the Hidden Nature Challenge! Follow the prompts with your pupils to discover the hidden nature in your school grounds. Then, upload your findings to the online map to compare the results with schools across the country. It's a great way to get a taste of what the National Education Nature Park is all about, see green skills in action and have a positive impact by working together.
5. Play!
High-quality play is essential to a healthy, happy childhood – and it isn't just about having fun. Play provides important opportunities for learning that children just don't get inside a classroom. Whether it's managing risk or building resilience, it's vital that we provide pupils with the time and space to develop these key life skills through quality outdoor play.
If you teach older children, why not take them outdoors to play some nature-themed games? Activities like Climate Change Dodgeball and Wildlife Corridors are a fun way to combine learning and play, and make a lesson all the more memorable!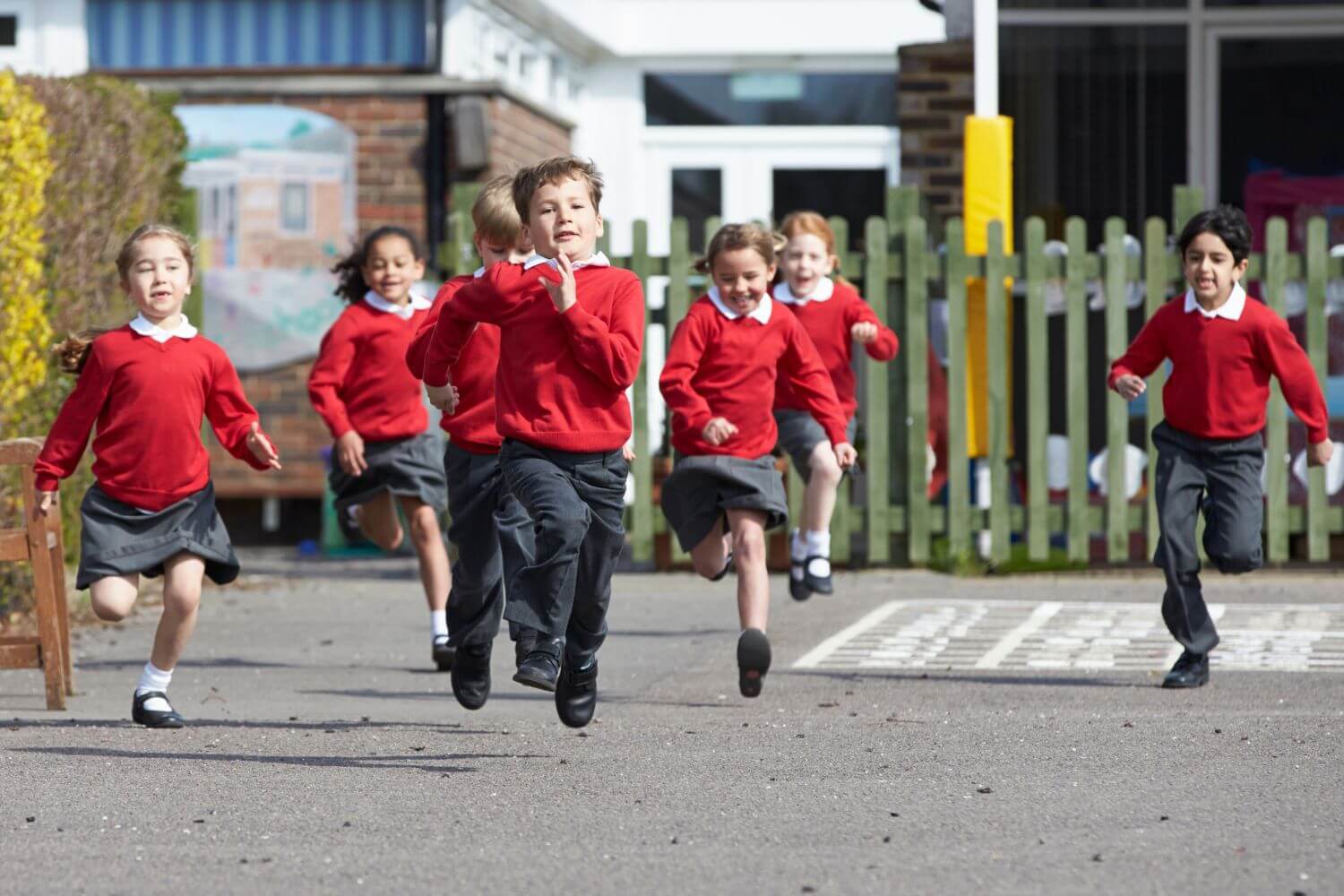 Sign up for Outdoor Classroom Day
Are you ready to join thousands of schools around the world in celebrating outdoor learning and play? Sign up for Outdoor Classroom Day to join the festivities on November 2, and don't forget to tell us all about your plans for the day using the #OutdoorClassroomDay hashtag!
Be sure to visit our hubs for early years, primary, and secondary to find everything you need to take learning outdoors in your setting, including lesson ideas, training, and guidance. Finally, sign up to our newsletter to stay up to date with the latest outdoor learning news and opportunities, and gain ideas to encourage more outdoor learning and play every day.