Our top tips for newcomers to outdoor learning | Ask Educators
We asked educators from a range of educational backgrounds to share their advice for newcomers to the outdoor classroom. In this post, discover their top tips for outdoor learning.
After reading about the many benefits of outdoor learning, you're probably feeling keen to get outdoors! Now that you've learned why you should try outdoor learning, how do you get started?
For this post, we asked educators to share their advice for newcomers to outdoor learning. Whilst combing through the many thoughtful responses, we noticed a few tips that came up time and time again.
Next time, we'll be sharing some advice which addresses the specifics of teaching outdoors across early years, primary, and secondary. For now, let's get started with our five top tips for newcomers to outdoor learning, no matter your educational background.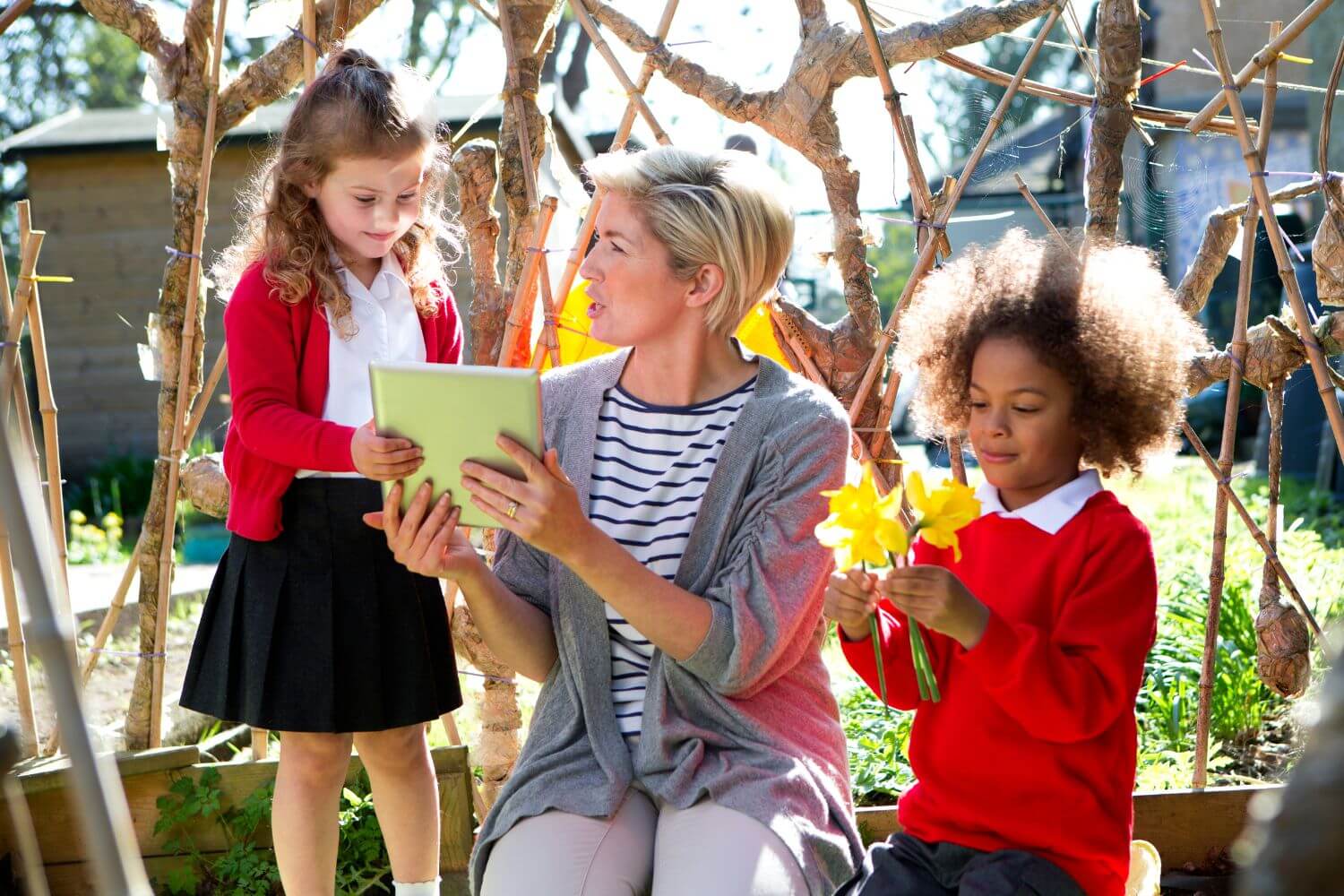 Start small
When you are starting out, use lesson ideas from websites and books and anywhere else you can find. You don't have to come up with your own lessons from scratch — that will come with practice!

— Jenny, primary school educator from Glasgow
"Why not start by taking one lesson outdoors per term? It's a realistic target, and it doesn't put too much pressure on you to step too far out of your comfort zone. As you become more confident over time, you will naturally take more lessons outdoors."
— Fiona MacNab, Training and Development Officer at Learning through Landscapes
Take a short activity outdoors at the end of a lesson before breaktime. That way, if it all goes wrong, the children can just start break early! Alternatively, try an activity immediately after breaktime when the children are still wearing their outdoor clothes. You could use it as an opportunity to set the scene for some creative writing or collect data for a science experiment before completing the rest of the lesson indoors.

— Claire Abercrombie, Training and Development Officer at Learning through Landscapes
"Start small and with a curricular area that you feel confident. You don't need to take the whole lesson outdoors — a small section of your lesson is a good place to start. Keep it relatively simple until you and your learners feel more confident with learning outdoors."
— Sheena, primary school educator from Carnoustie
Prepare well
Think about how you'll structure your lesson before you even step outdoors. Briefing the pupils indoors and ensuring that everyone knows exactly what they're doing when they get outdoors makes for a smoother experience in the outdoor classroom.

— Matt Robinson, COO and Scotland Director at Learning through Landscapes
"I have an 'outdoor box' in my cupboard which is always to hand. This has chalk, scissors, string/wool, gloves, paper towels, pegs, a bowl, along with other little helpful items. I add to these items when I need to so that I'm always ready to go!"
— Phil, primary school educator from Glasgow
I create a plan of activities that hopefully complements learning in class, giving children the opportunity to explore the subjects in more practical ways. At the beginning of term, we send letters to parents asking children to bring in suitable kit for outdoor learning. However, during my research, I will also identify if any specific resources need to be sourced.

— Grace, early years educator from Kilsyth
"When possible, I tend to teach outside on the same day each week, and this allows learners to come to school 'outdoor ready'."
— Karen, primary school educator from Glasgow
Make sure you have the right clothing yourself! You're likely to stand around more than the children so you'll feel the cold sooner. Children generally lose body heat faster than adults, so try to wear the same level of clothing as them. That way, when you feel cold, you know the children will start to feel cold soon, too.

— Jane Mackenzie, Training and Development Officer at Learning through Landscapes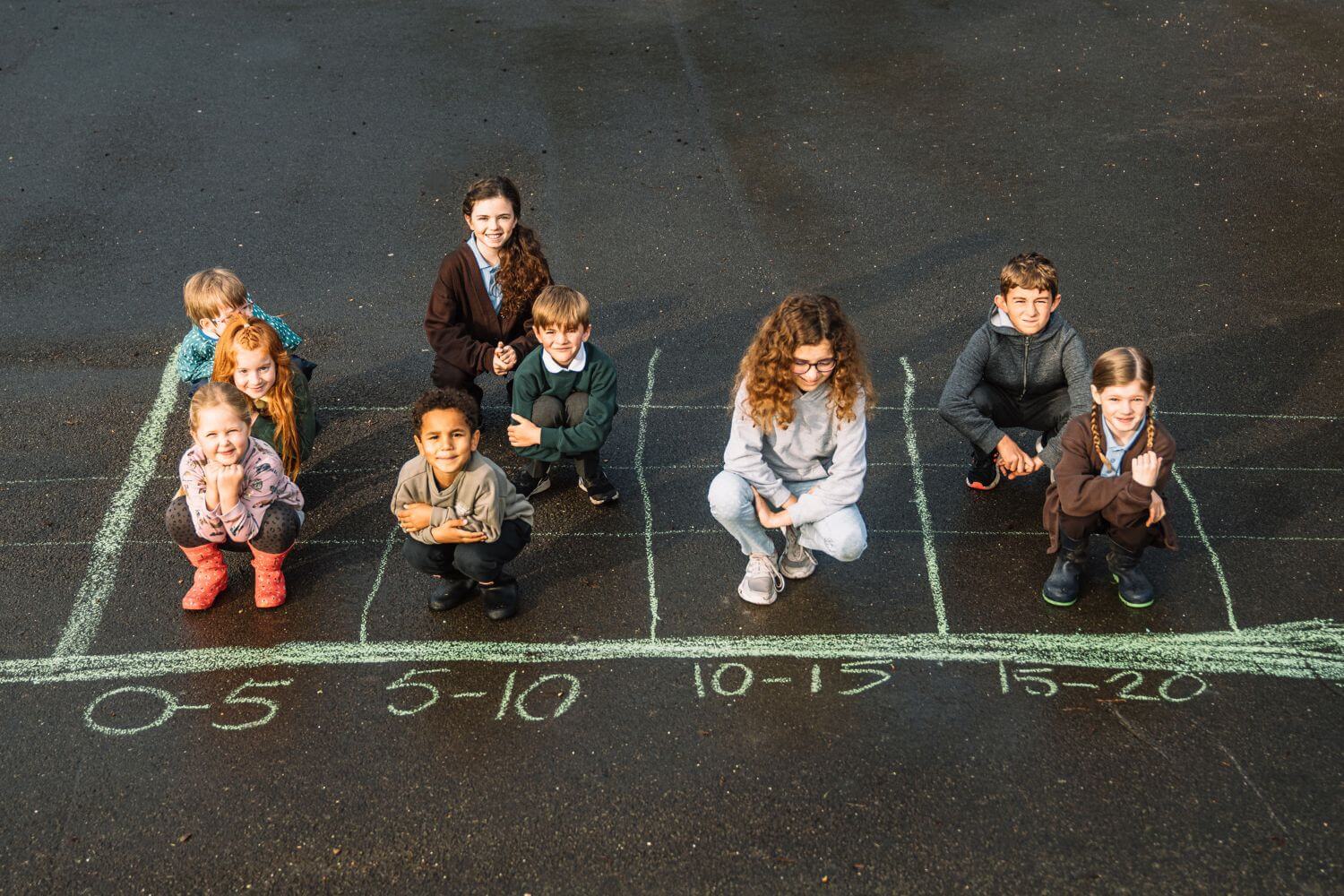 Set expectations
Lots of pupils will respond really well if you're upfront about your expectations from the start. Acknowledge that it's a different environment and the lesson won't be the same as inside the classroom, and invite your pupils to reflect on that. If they enjoy their time outdoors, how will they ensure that it happens again? Being given that responsibility can really boost their confidence.

— Cindy Grant, Training and Development Officer at Learning through Landscapes
"Planning regular sessions allowed me to gradually build in ground rules and expectations. Early sessions had to be very controlled, but the routine allowed me to ease off over time, allowing more freedom and individuality within safe limits. If you expect the worst and plan for it, it's always a great feeling when things go far better than expected!"
— E. Thomas, primary school educator from Woburn Sands
Be intentional about giving children time to transition from one kind of learning environment to another, because that allows them time to regulate their behaviour and emotions. Indoor and outdoor environments create very different expectations, and if we want children to comply with those expectations, we need to give them time to prepare themselves mentally and physically.

— Jane Mackenzie, Training and Development Officer at Learning through Landscapes
"Remember: you're still the teacher and it's still your lesson. It's just a different learning environment."
— Fiona MacNab, Training and Development Officer at Learning through Landscapes
Go with the flow
Plan the lesson but be prepared to change it to meet the weather conditions. Sometimes, this is because the weather won't let you do what you wanted; sometimes it's because an amazing teaching opportunity arises, e.g. a bright day is perfect for teaching light and shadows!

— Christine, primary school educator from York
"Allow students to take risks, and always be ready to experiment and improvise. Make use of people who are not teaching staff!"
— Jane, educator for community groups and organisations in Ely
Outdoors, children learn about the world in the world itself. It is very easy to initiate conversations, games, investigations. The outdoor environment invites us to be curious, to be playful, to wonder. It sparks our imagination and our desire to learn. I love the constant opportunity to be creative with the unexpected, be that a snowstorm, a ladybird on a leaf, or a mysterious footprint in the mud.

— Ester, early years educator from Cork
"When I am outdoors in the fresh air and using large spaces, I find it easier to teach. I am able to use natural resources and I find I don't have to worry about planning too much as the children take the lead more than inside."
— Lizzie, early years educator from Essex
Plan for things to not go to plan! Keep it simple and have a backup — and be prepared to be flexible!

— Nicole, primary school educator from Birmingham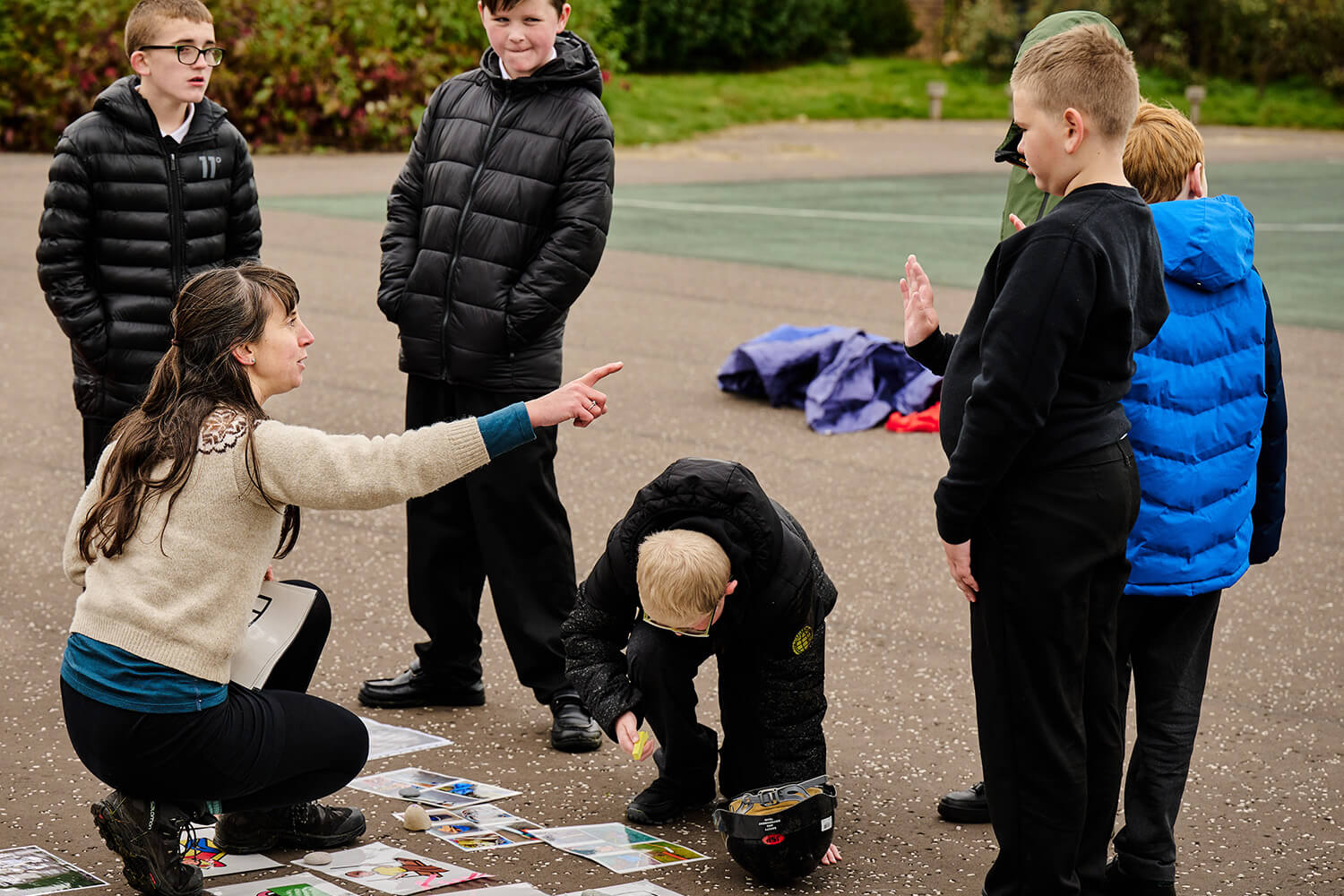 Don't overthink it — just do it!
Do it! You will be surprised at how engaged your children are and how positive it will make you feel. Make sure to prepare yourself and the children, and know exactly why you are going outside and what the boundaries are.

— Dean, primary school educator from London
"Give it a go! You'll learn along the way, so don't worry about making it perfect and don't compare what you're doing to anyone else. There is no right or wrong way to be outdoors."
— Sasha, early years educator from Elgin
We can all get caught up in the day-to-day, so doing things differently might seem daunting at first, but have confidence in your abilities! You're a professional — you can observe the learning, you know what works, and you know the children. When it comes to risk assessment, for example, knowledge of the children is your first port of call. Trust in your understanding and your abilities!

— Gordon Maclean, Early Years and Parenting Officer at Learning through Landscapes
"Go for it! It will be the best decision you make, not just for the children but also for yourself."
— Karen, primary school educator from London
---
Discover more resources for outdoor learning
We hope our tips have left you feeling ready to try outdoor learning for the first time, but if you need a little more encouragement, we have lots of helpful resources on hand to support you.
We offer hundreds of free outdoor lesson ideas for every age and subject area, giving you the perfect head start in the outdoor classroom. Visit our school stage hubs for early years, primary, and secondary where you will find everything you need to take learning outdoors in your setting. Sign up to our newsletter to receive the latest outdoor learning news and opportunities direct to your inbox, and be sure to read the rest of the posts in this series for even more advice about outdoor learning in your setting:
Why you should try outdoor learning this year
3 things you need to know about outdoor learning in the early years
5 barriers to outdoor learning at primary school and how to overcome them
How to teach any subject outdoors at secondary school