How to teach numeracy outdoors
Ahead of Numeracy Day, discover 5 ideas for teaching numeracy outdoors from early years to secondary school.
Maths is a brilliant lesson to teach outdoors. With so many different subject areas to explore, nature provides an unbeatable canvas to engage and inspire pupils. From using leaves and pebbles to understand shapes to taking objects from the natural world to support equations, there are countless ways to make numeracy work outside of the classroom.
For many pupils, maths can be a tricky topic. It may feel harder to bring the fun to numeracy compared to a creative subject like literacy. However, stepping outside can lead to learning opportunities that are joyful, messy, engaging, and memorable; all through utilising outdoor tools that are less readily available indoors.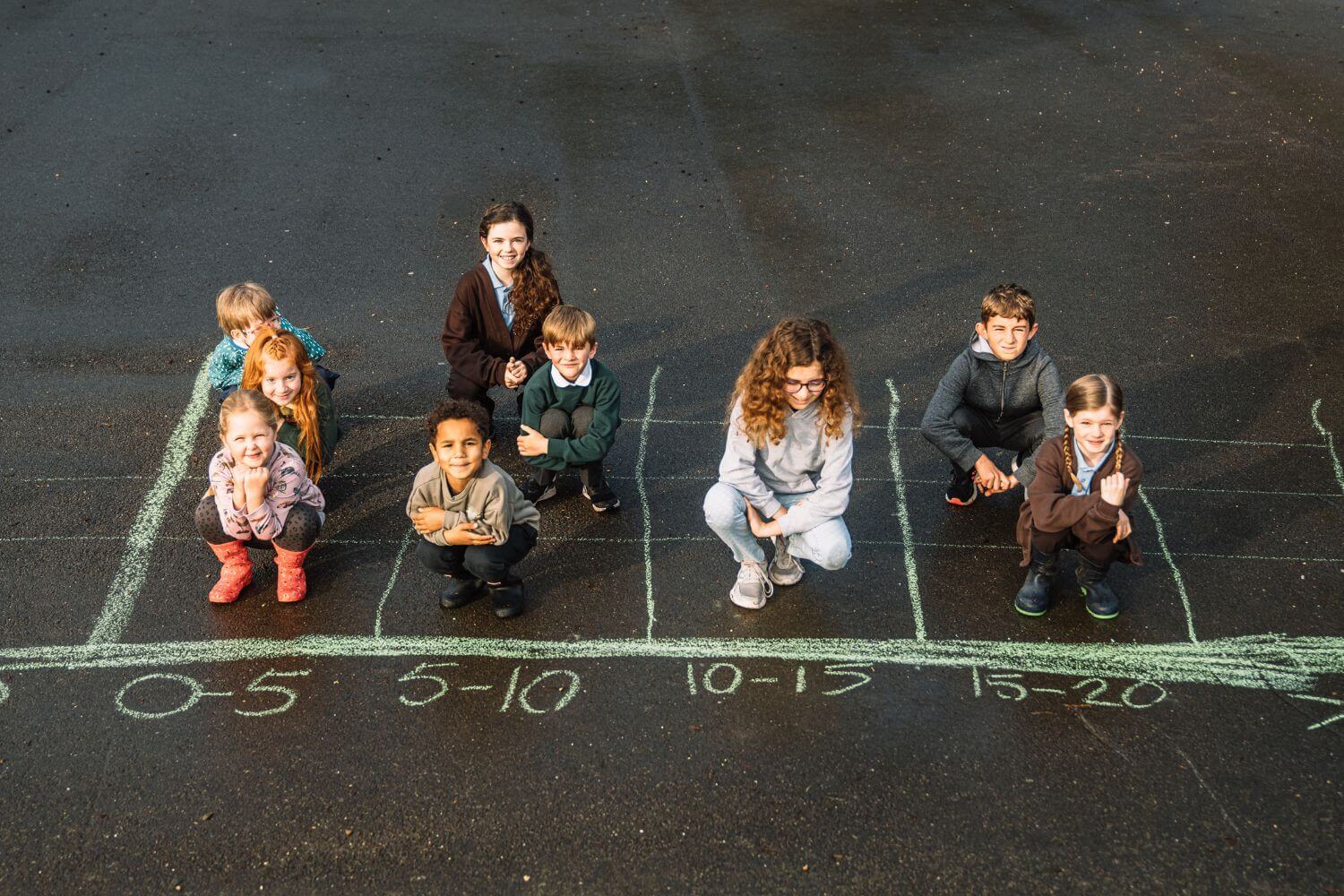 Why teach numeracy outdoors?
There's no doubt that getting outside is good for us, and we know the key benefits of outdoor learning for improving child development; supporting mental health and wellbeing; and promoting a more inclusive and engaging learning system. But why is it so valuable to teach numeracy specifically outdoors?
'Taking maths outside isn't just about making the subject fun. It also helps children master the very basics of the subject,' says teacher and educational consultant, Juliet Robertson, author of Messy Maths: A Playful, Outdoor Approach for Early Years. Research shows that there are several core requirements that children need in order to get to grips with maths – all of which can be found outside! These important requirements are:
Access to concrete materials – for example, rocks, sticks, and leaves for counting, comparing, and measuring
A pictorial understanding – by learning outside, children can experience mathematical ideas in 3D and from every angle in real life
An understanding of the language and symbols of numeracy – the real life context of the outdoor classroom can make tricky language a lot easier to get to grips with
So, how do you actually make the transition towards teaching your maths lessons outdoors? We've collected five of our favourite outdoor numeracy lesson ideas for you to explore with your pupils. Try them out for Numeracy Day, or use them to celebrate outdoor maths on Outdoor Classroom Day – there's still time to sign up for May 18!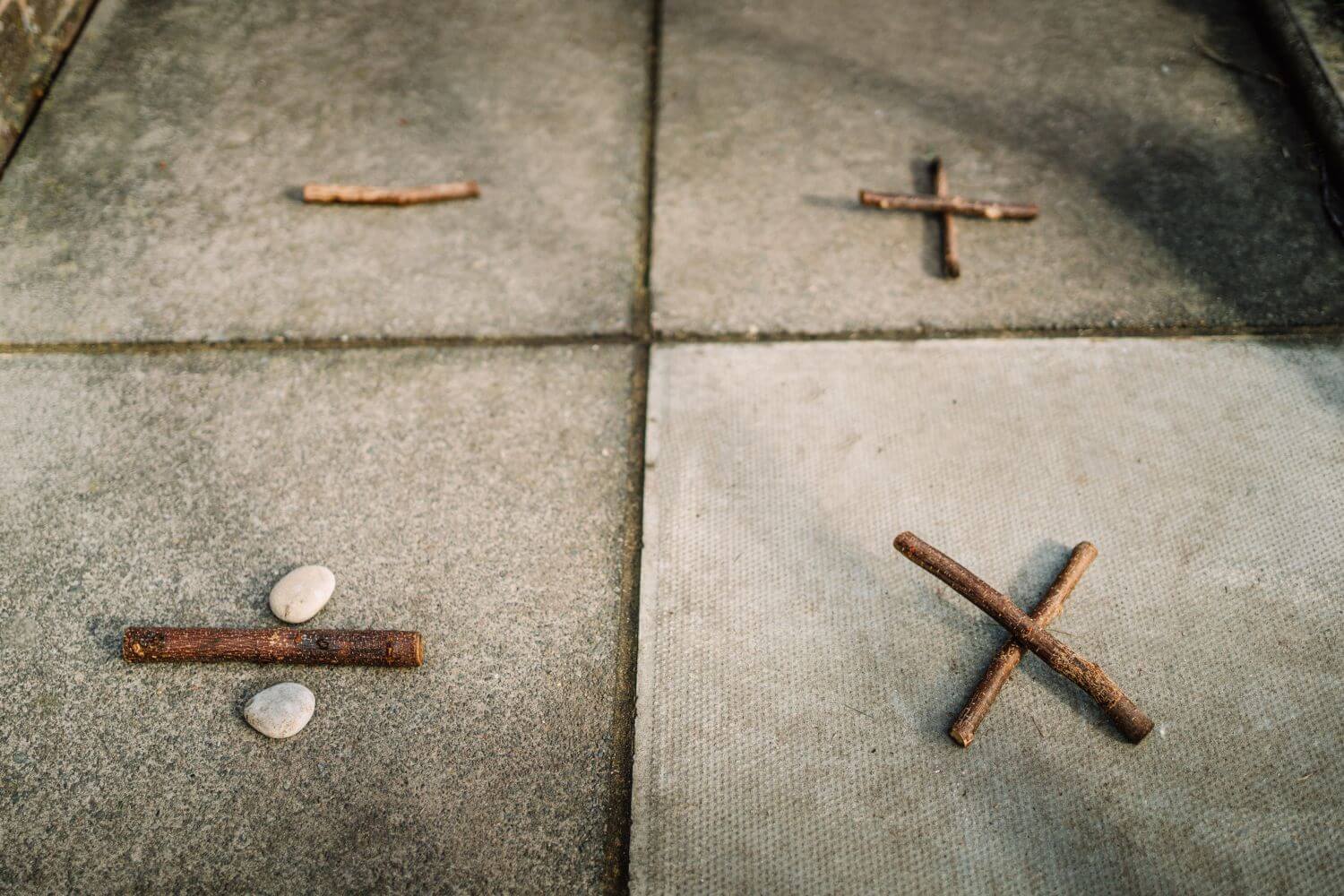 5 outdoor numeracy lesson ideas
Whether outdoor numeracy is a daily occurrence or something that you share every once in a while, it's useful to have a selection of lesson plans at your fingertips. Here are five of our 'go-to' outdoor maths lesson activities that we love to share with our training partners and attendees. Remember – it's OK to use our lesson ideas as inspiration rather than instruction! Feel free to 'take it, break it, and make it your own'!
1. 2D to 3D shapes
This handy lesson idea couldn't be easier to get started – all you need is sticks and space!
Show your pupils how to create 2D and 3D shapes using sticks from the surrounding area. This is a brilliant way to show children the difference between 2D and 3D, and how you can move shapes from one form to another. The more confident they get, the more complicated shapes you can play around with.
2. Building Bridges
Playground covered in puddles? Perfect!
With Building Bridges, children get the chance to build a bridge that will (or perhaps will not!) hold their weight, enabling them to cross a puddle. No rainy days in the forecast? Ignite your pupils' imagination by asking them to create a bridge across a tarpaulin 'raging river' or a 'bubbling lava' blanket instead!
For this hands-on play-based learning activity, you'll need a range of small and large materials, such as recycling, scrap construction, materials, natural items, and other loose parts. If you want to test the waters before building bodyweight bridges, you could go small-scale and create a microbridge to hold a 500g bag of sugar or similar.
3. Body Part Angles
If you're teaching your pupils about angles, why not encourage them to use their own body as a learning resource?
There is a developmental need within children to move, and this active maths resource looks at different ways to harness that innate playfulness to support better understanding of the mathematical concepts of shape, space, and angles. With Body Part Angles, pupils use their bodies to visualise shapes and angles outdoors in the open space, helping them to gain a new perspective. You could even split the children into teams and let them record the shapes that they make by taking photographs!
4. Magic Number Square
Gather sticks, chalk, and a range of small tokens (think fir cones, pebbles, feathers, and conkers) for this fun and educational maths activity.
A magic number square is a grid in which every row, column, and diagonal adds up to the same number – the magic number! It's a novel way for pupils to problem solve through trial and error, consolidate number bonds, and work as a team.
This outdoor maths activity is brilliant for problem solving and data manipulation – it's one of our most popular lesson plans!
5. Mathematical Scavenger Hunt
Who doesn't love a scavenger hunt? All you need for this outdoor numeracy activity is a list and an inquisitive mind – something that your classroom will undoubtedly have in abundance!
Write out a scavenger list for your pupils, then give them free reign to explore and discover every item. Not only will this strengthen their understanding of shapes, angles, and symmetry, but it's also a fantastic means of encouraging independence and focus.
Download Mathematical Scavenger Hunt.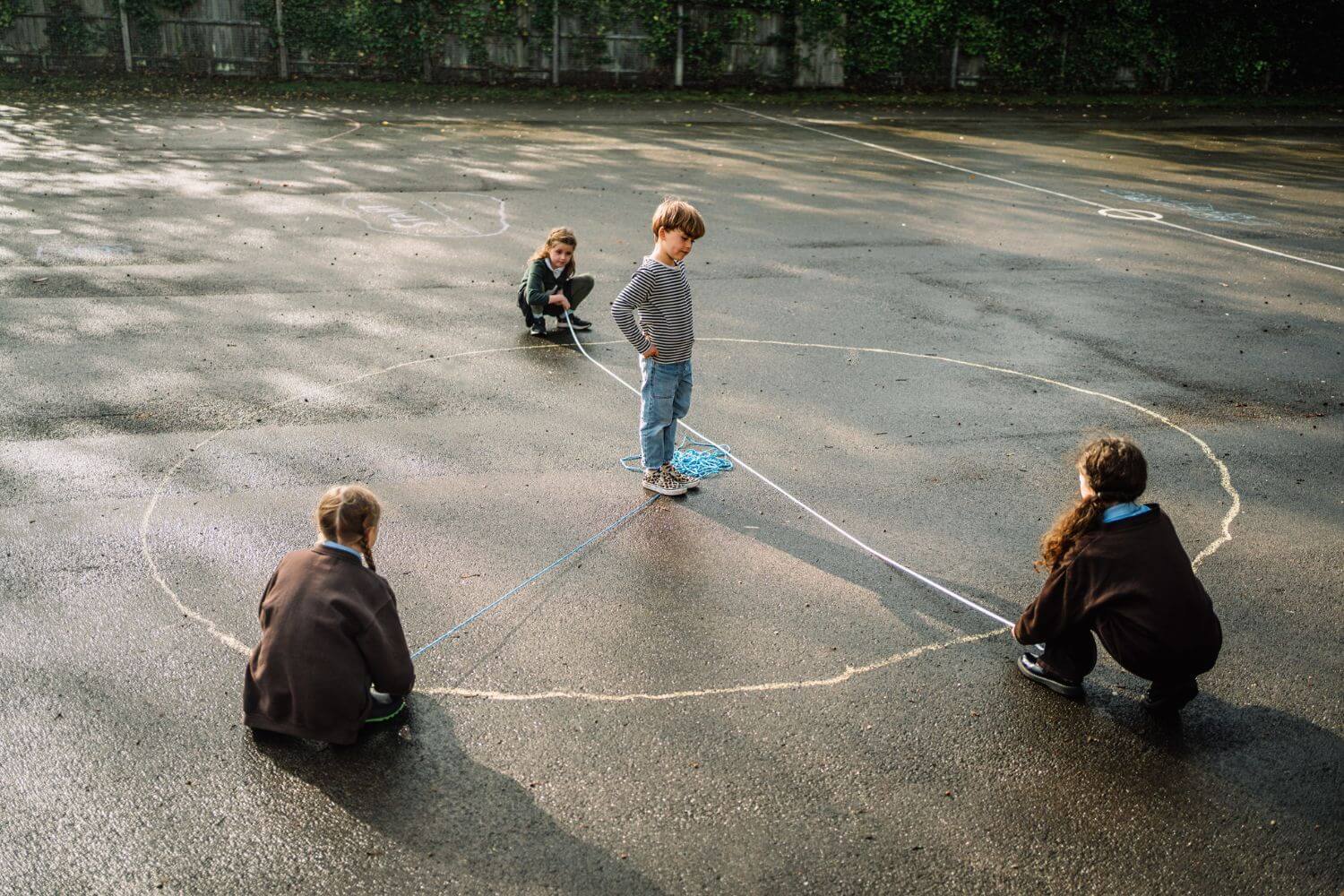 Take your outdoor numeracy practice to the next level
We're delighted to share that we've just launched our new membership plans for schools and individuals. If you're looking to take outdoor learning and play to the next level, this is the perfect opportunity!
With an LtL membership, you'll gain access to exclusive resources and discounts – including 25% off one in-person training session for LtL School Members and 50% off online training courses for all LtL Members. LtL School Members will also get exclusive eligibility and support for our new LtL Outdoor Learning & Play Champion School award!
Ready to sign up? Visit our membership page to purchase a membership or compare plans.
For more outdoor learning support, take a look at our school stage hubs for early years, primary, and secondary where you will find everything you need to get outside, including lesson ideas, training, and guidance. Don't forget to sign up to our newsletter to receive the latest outdoor learning news and opportunities direct to your inbox!