Building dens and building connections at a Norwich primary
Local School Nature Grants helped 625 educational settings to improve outdoor learning last year. Queen's Hill Primary in Norwich has already seen the benefits…
Based in the outskirts of Norwich, Queen's Hill Primary and Nursery School has over 500 pupils – the majority of whom live with key worker parents. Although maintaining a link to the local countryside has always been important to the school, pandemic lockdowns saw screen-based learning take over and outdoor learning spaces in the school grounds go unused.
Higher level teaching assistant, Sophie, was keen to re-connect the schoolchildren to nature. So, when she discovered our Local School Nature Grants programme last year, she knew she had to apply.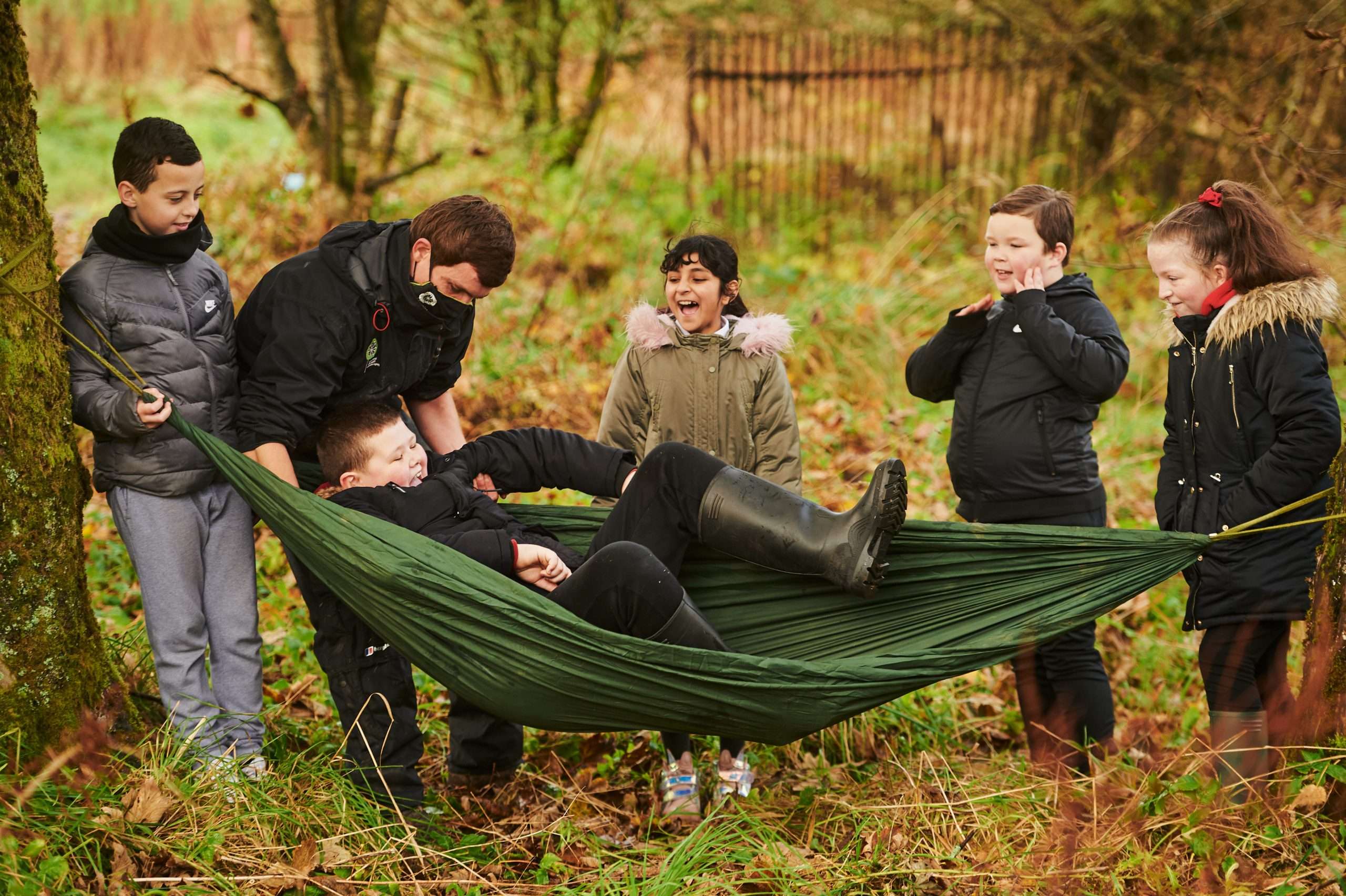 "One of the focuses of our school development plan after lockdown was to promote outdoor learning across the school and for all teachers to embed it into our practice," said Sophie. "We are lucky to have created some new outdoor learning spaces in the last few months, but needed resources and ideas for how to get the most out of them. I knew the Local School Nature Grant training would be invaluable and some quality kit would provide inspiration."
Queen's Hill Primary chose to use their £500 grant to purchase den-building kits. Staff received training from one of our expert Training and Development Officers, Cindy, on how to use the kits. They also learned how to get the most out of outdoor learning and play through easy and achievable activities.
Following the training, Sophie was optimistic about bringing more outdoor learning into future practice:
"Getting a mixed group of staff together and seeing how open they were to the outdoor learning approach was really encouraging."
And in the months since the Local School Nature Grant training, Queen's Hill Primary has found that embracing outdoor learning and creating better spaces for it within school grounds has brought a wide array of benefits.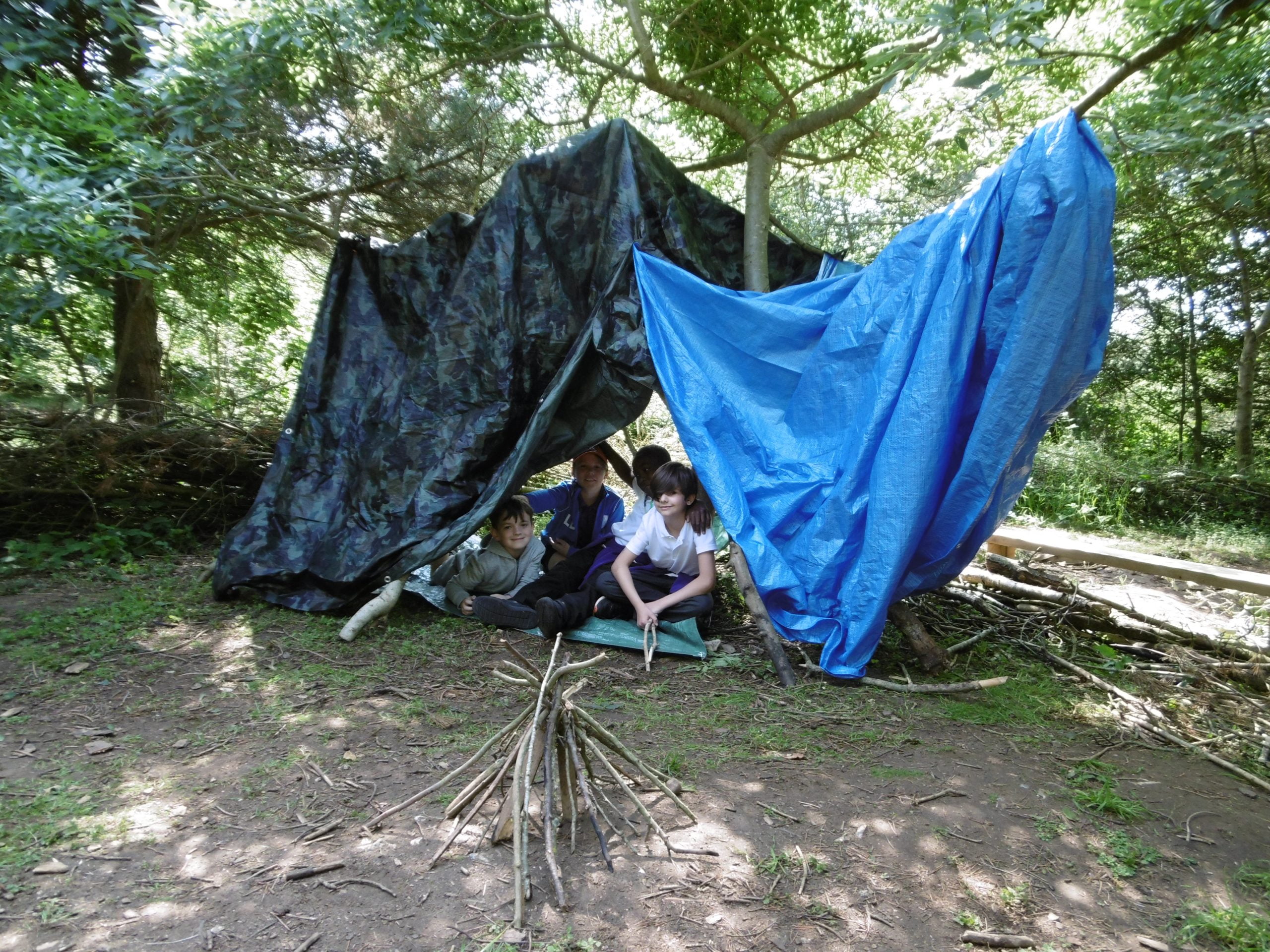 "Den building has been a real hit across all the year groups, and we have enjoyed lots of enriched outdoor learning experiences thanks to the new kit," Sophie continued.
"When I first started taking groups outside and our setting was a windswept playground, some of them saw it as 'playtime' and found it hard to focus.  Now we have more purposeful outdoor learning areas the children are more engaged."
I've noticed the calming effect the natural surroundings have, particularly for autistic children.
"Children have become more knowledgeable about the plants and animals around them and will recall past learning with amazing accuracy – they are much more connected to nature. We've even recruited two very enthusiastic Year 6 Eco Ambassadors, who are going to become involved in our after-school nature club that a couple of colleagues and I run for our Year 3s. We have lots of plans to keep growing our outdoor learning provision!"
---
Our Local School Nature Grants programme is supported by players of the People's Postcode Lottery. Find out how your school can apply for a grant.