Wee voices big actions – action on climate change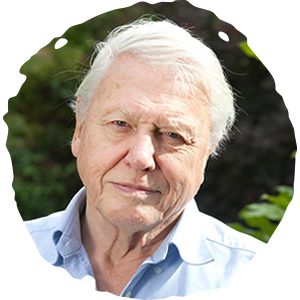 If children don't grow up experiencing nature, they won't understand nature. If they don't understand nature, they won't care for it. And if they don't care, who will?
Sir David Attenborough, LtL Patron
Recently the Climate Strikes have caught the imagination of many young people and children, yet as many in education are now asking, we found ourselves saying 'what now?'. I don't believe that the climate protests are sustainable – at some point in time you have to do something, not just talk about it.
At LtL we believe that in having first-hand experiences our children have a broader view of the world. However, we cannot assume our children all have the same experiences, and therefore it is vital that we do get children out into their environment to ensure equity or experience. To go back to Sir David's quote above, this means our children have to be in nature to understand and take action on climate change, the global plastic crisis and more.
Therefore we are supporting the #weevoicesbigactions movement. This is about empowering children, at all ages, to get out and experience their own local environment and then to engage in activism. They become the agents for change – and lay down a habit and care for a lifetime. The campaign is a grass-roots, one class at a time in their local spaces.
Thank you to Jacqueline Henderson at Forgandenny Primary for the spark that has lit the fire.
December the 10th 2019 is the first day of action. Schools are planning curricular-led activities and events based around experiences in grounds and local communities.
Children are being consulted and co-designing the work. In your school they may decide that traffic is an issue, perhaps greening the space through tree planning, clearing litter or influencing the community through posters or knocking on doors. We would really like to know what your plans are – do please share with everyone online using the #weevoicesbigactions tag on Twitter and #weevoicesbigactions on Facebook.
We have now added some ideas from schools and nurseries taking part – read about them by clicking here.
Matt Robinson
Training Director, LtL
training@ltl.org.uk