My School, My Planet underway across North West
Our flagship outdoor learning project, My School, My Planet, is in progress in sixteen schools across the North West of England.
Until July 2024, outdoor learning and play charity, Learning through Landscapes, is delivering the My School, My Planet project in schools across the North West of England, particularly in the Liverpool area.
My School, My Planet provides important outdoor learning opportunities to children who typically spend the least time in the natural environment. Pupils taking part in the project have a valuable opportunity to make meaningful, environmentally friendly changes to transform their school grounds for the benefit of local wildlife, as well as the wider school community. The project provides ample scope for children to engage with the themes of climate change, soil health, and biodiversity, as well as their cultural heritage.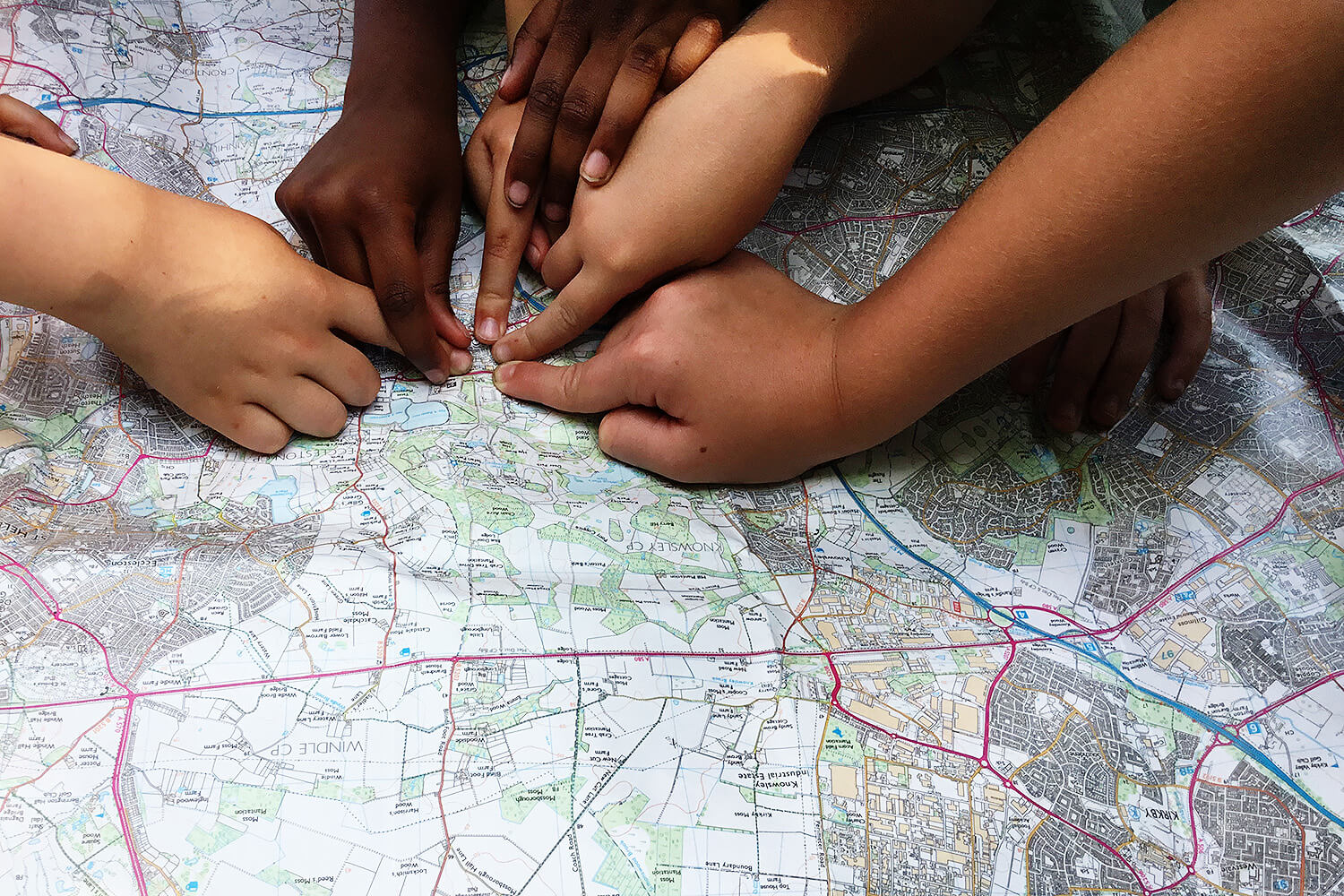 Since May, a team of Project Officers have been out and about across the North West of England, meeting with teachers and pupils for an introductory outdoor learning session. This first session introduces the theme of climate change while inviting children to think about how they can build a deeper relationship with the world through understanding their local area and their natural heritage.
Pupils will gain a deeper understanding of how the themes interconnect over the forthcoming sessions, with the team working hard to tailor the programme to each specific group. In turn, this will enrich each child's outdoor learning experience with context.
Through our curriculum and school values, we aim to develop environmentally conscious children who take a keen interest in sustainability. Many of our children will benefit from this project's practical nature.

— Application from a participating school
Later in the project, pupils from each participating school will work with members of the local community to make links between their own heritage and their local area, including their school grounds. Working with a range of community groups and in close proximity to their schools and homes, children might explore how climate change affects other countries or how local gardeners are adapting what they grow to suit the local soil and support existing biodiversity. They might learn about local wildlife or simply discover a local green space.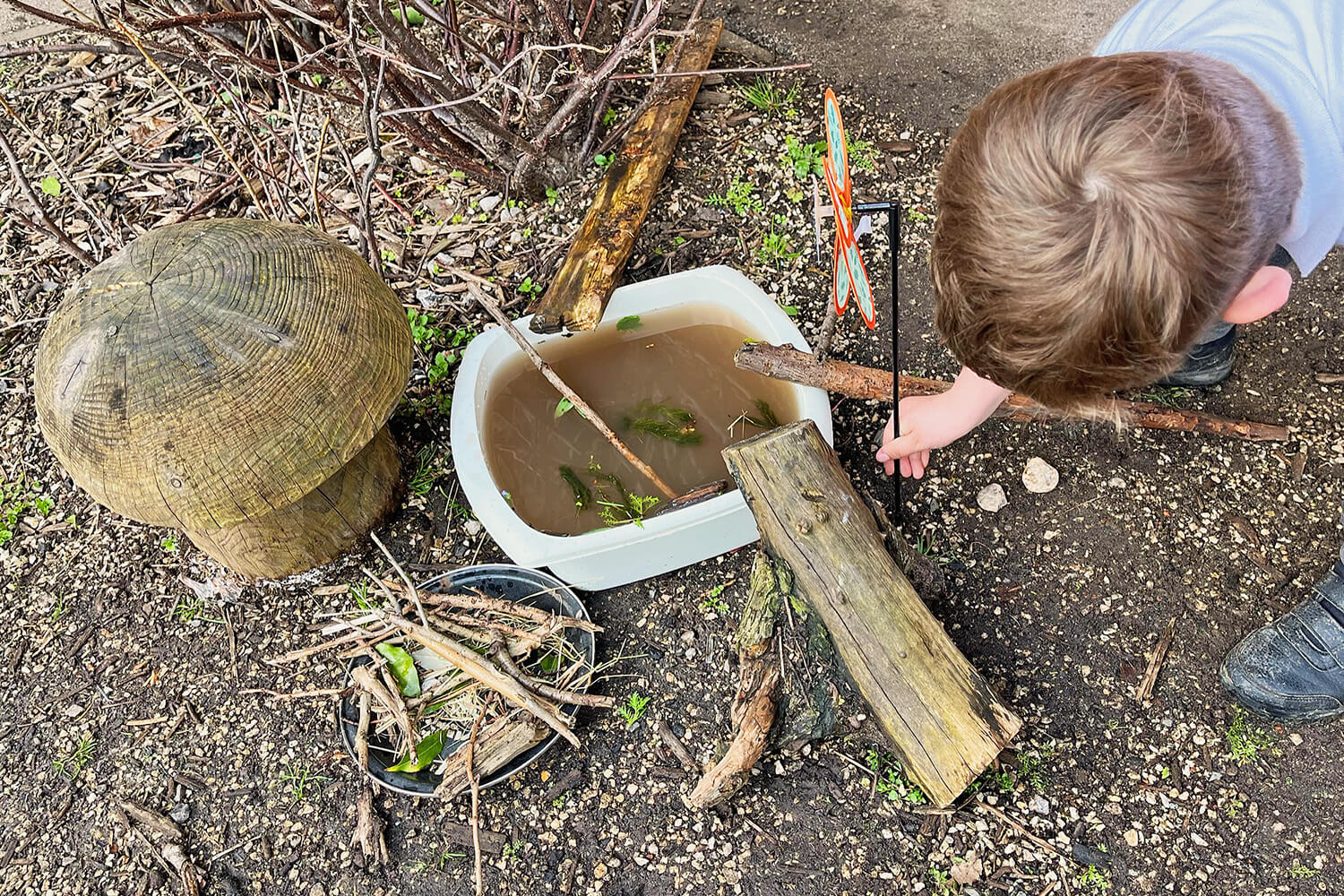 Participating groups will also receive grant funding to create lasting physical changes to school grounds and community sites, discussing and planning for these changes over the course of the project. We expect that favourite themes might include developing new habitats for wildlife or creating new growing spaces.
This project will certainly go some way to rebuilding the recent lost confidence of our children, enabling them to re-engage with their community through positive learning experiences.

— Application from a participating school
As we continue to roll out My School, My Planet across the North West, we are recruiting for six community groups to support schools and settings from October 2023. If you're a charity group, CIC, or voluntary action group in Liverpool (particularly those close to L7, L13, or L15 postcode areas) and you'd like to get involved with this exciting project, please complete an expression of interest form. Participating community groups will receive funding to support local schools in developing their understanding of cultural heritage in relation to biodiversity and climate change.
My School, My Planet North West has been generously funded through the National Lottery Heritage Fund and the Westminster Foundation. Make sure to sign up to our newsletter to receive the latest updates on the project.
---
Learn more about My School, My Planet
---