Matt Robinson announced as new Scotland Director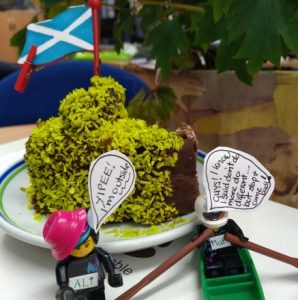 We are delighted to announce that Matt Robinson will be taking over as Scotland Director at Learning through Landscapes (LtL) in January 2020.
Matt has been a member of the Scottish team for the past six years, most recently as Training Director which has seen him grow LtL's presence throughout the UK and abroad. Prior to joining LtL, Matt trained and worked as a geography teacher before the draw to spend more time outdoors led him to becoming the Chief Instructor at Abernethy Ardeonaig outdoor centre.
On accepting the position, Matt said:
"I am delighted to be taking on the role of Scotland Director.  Alison leaves behind a busy and happy staff who I know well through my six years with LtL in Scotland. We have some challenges ahead and some fantastic opportunities which will take hard work as a team to realise."
Matt will take over from Alison Motion who has overseen the growth of LtL Scotland for the past four years. Ali is widely credited for being responsible for LtL becoming a leading supplier of outdoor learning and play training as well as delivering impactful environmental projects in educational settings across Scotland.
Maree Todd, Minister for Children and Young People in the Scottish Government, while thanking Ali for her work, said:
"Your work in schools and settings across Scotland, advocating the importance to children of quality outdoor spaces and experiences in their schools and nurseries, will have a lasting benefit to children as they grow and develop."
Speaking of her departure, Alison Motion said:
"I am very pleased to be handing over to Matt Robinson as our new Scotland Director. He will bring drive, commitment and passion to the role, and I look forward to seeing where the future takes  LtL Scotland. It has never been more important to ensure our children and young people have plenty of opportunity to get outdoors and to learn and play. I wish him all the very best