A Grimsby primary's outdoor learning progress
Learn how Claire Abercrombie, one of our Training and Development Officers, helped St Mary's Catholic Primary Academy to boost their outdoor learning practice.
Delivering outdoor learning training in schools means that I work with teachers who are at a variety of stages in their outdoor learning journeys; some have been integrating outdoor provision into their teaching for years, but others are just at the beginning of the process.
When I recently visited St Mary's Catholic Academy in Grimsby to deliver staff training as part of their Local School Nature Grant, the team had already made a great start on implementing outdoor learning into their practice. They had introduced weekly outside lessons for early years and were planning to do the same for Year 1, and were also hosting occasional gardening sessions with the children.
But they were also feeling ambitious to take outdoor learning further: teachers wanted to utilise all of the school's outdoor spaces and to incorporate outdoor learning into all aspects of the curriculum.
For assistant head, Michelle Steeper, this was especially important:
The school is in the centre of town, and our children do not always have opportunities to experience nature.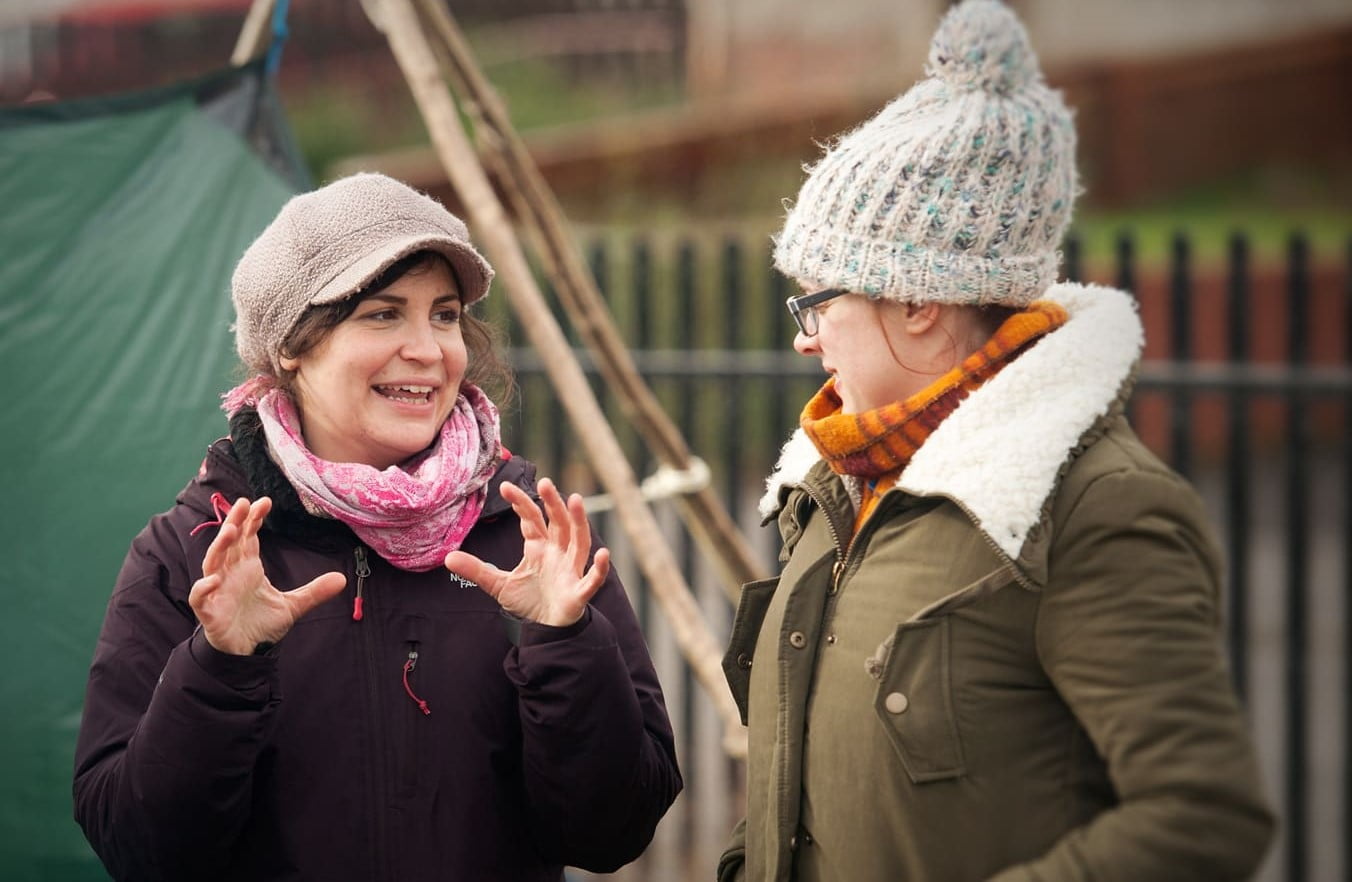 So, I delivered training which covered a broad range of activities, such as showing staff how to feed butterflies and moths, how to make portraits from natural forms, and how to tell nature-centred stories. They were also eager to learn how to drill and whittle, after finding that many younger children returning to school after lockdown are lacking the motor skills in their hands that allow them to hold pens and pencils.
These activities can be linked to a variety of school subjects, and the staff team at St Mary's are already planning to integrate these outdoor lessons into the curriculum – especially during their science week.
When asked about the impact that widening outdoor learning will have on the school, Michelle said:
We hope that, through outdoor learning, children will have the chance to really explore their environment and widen their experiences. We also know that being in nature has helped those pupils who have struggled after the last year of lockdowns. We hope to see this continuing.
---
Supported by players of the People's Postcode Lottery, our Local School Nature Grants programme gives schools in England, Scotland, and Wales access to free staff training, as well as £500 of outdoor learning equipment. Discover how your school or early years setting can apply for a grant.