The global campaign to inspire and celebrate outdoor learning and play.
Outdoor Classroom Day
Outdoor Classroom Day is a global movement to inspire and celebrate outdoor learning and play. The campaign days (in May and November each year) act as a catalyst for more time outdoors every day, both at school and beyond.
In the UK and Ireland, Outdoor Classroom Day is led by Learning through Landscapes. Sign up today to get involved with this special day.

Would you like to find out more?
Then take a look at the rest of the projects that we're currently working on, they should inspire you to enhance your outdoor spaces.
The impact of Outdoor Classroom Day
Every year, we monitor the impact of the campaign and each year this grows, bringing the benefits of more and better outdoor learning and play to larger numbers of pupils.  As was highlighted in the campaign's Muddy Hands report, 32% of teachers told us they have increased outdoor play since registering for Outdoor Classroom Day and 44% have increased outdoor learning.
Time outdoors at school improves children's health, supports engagement in learning and leads to a greater connection with nature. Play not only teaches critical life skills such as resilience, teamwork and creativity, but is central to children's enjoyment of childhood.
Visit the campaign website to find out more about Outdoor Classroom Day or register to take part.

There is something everyone can do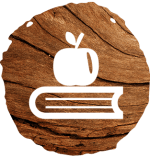 Teachers
If you're new to outdoor learning, why not use Outdoor Classroom Day to try it out? If you already get outdoors regularly, use the day to celebrate what you're doing and inspire other teachers around the world to join in.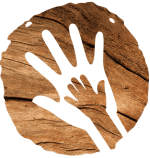 Parents & Carers
If you're a parent, talk to your child's school about the importance of outdoor learning and play and encourage them to get involved. Think about how you can spend more time outdoors as a family too and inspire other parents to do the same.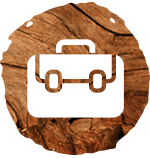 Business
If you work for an organisation that cares about children, nature, education or the environment, speak to us about how you can get involved. We're always looking for partners to help spread the message far and wide.

Outdoor Classroom Day dates for 2024
So that schools can participate on a day that fits with their term dates, the UK and Ireland campaign celebrates Outdoor Classroom Day twice each year, in May and November. In 2024,  Outdoor Classroom Day will be celebrated on 23rd May 2024 and 7th November 2024.
Now's the time to help build a movement that gets children outdoors, playing and learning, every day. Sign up today to take part.