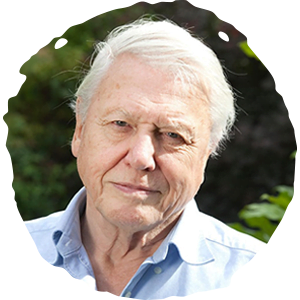 Sir David Attenborough
LtL Patron and Founding Board Member
"I believe the work of Learning through Landscapes is needed even more than ever.  I hope you will share our passion for giving children opportunities for discovery and learning that will illuminate their entire lives."
About David Attenborough
Sir David Attenborough is Britain's best-known natural history film-maker and is known and trusted throughout the world. His career as a naturalist and broadcaster has spanned five decades and there are very few places on the globe that he has not visited.
A trustee and supporter of the Learning through Landscapes Trust since 1989, Sir David became a patron of the Trust in 2001. His family is closely associated with the teaching profession and this, combined with his passion for the natural world, makes him a powerful advocate to reconnect young people with natural systems.  Throughout a very busy career, Sir David has always found time to actively support the Trust as patron by endorsing the BT Grounds for the Future scheme and the school grounds Wildlife Safari Pack and our latest brochure 'Creating better childhoods – why outdoor learning and play really matters'.
Sir David Attenborough is an Honorary Fellow of Clare College, Cambridge; a Fellow of the Royal Society; was knighted in 1985 and received the Order of Merit in 2005.
Sir David made a film for one of our campaigns – you can view below or on our Youtube channel.
You can find out about our other patrons and board of trustees by clicking here.