Comparing Forest Kindergarten and Forest School
Take a deep dive into the differences between Forest Kindergarten and Forest School.
Forest Kindergarten and Forest School share a partial title and an engagement with nature. However, they are very different courses — let's compare the two…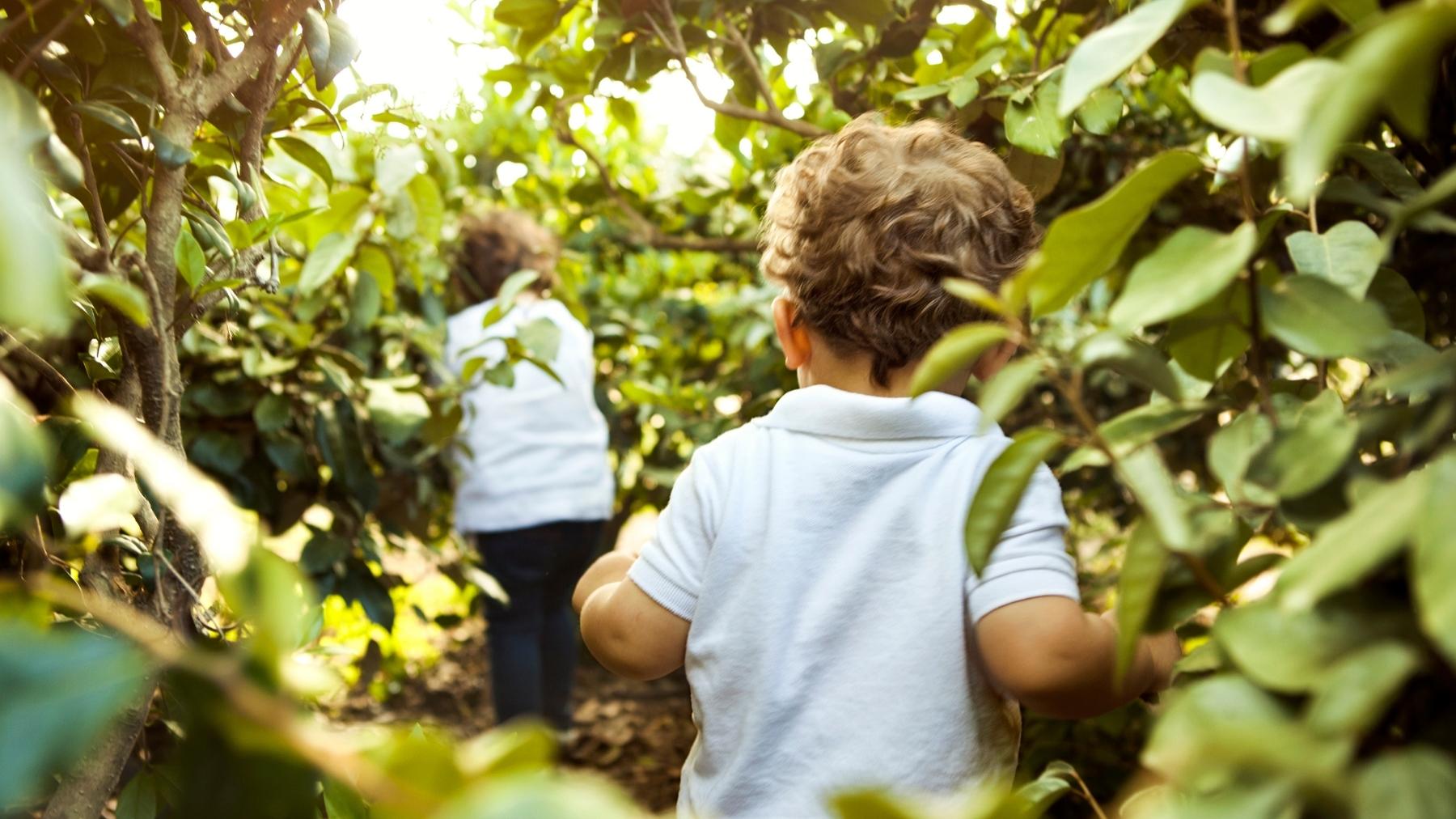 Forest Kindergarten
The Forest Kindergarten qualification focusses on building skills and confidence around taking early years children off-site into natural places and spaces on a regular basis. The ethos and approach is a rights-based and child-led pedagogy, building on early years educators' existing skills.
The aim of Forest Kindergarten is to integrate outdoor play experiences for all children in all early years and childcare settings. The qualification focusses on the process needed and skills of the early years practitioner to lead frequent outdoor play and learning, in natural environments, with early years children.
Forest Kindergarten aimed at early years practitioners, already employed in early years and childcare settings, who wish to ensure that they are safe and thoughtful when heading off-site on a frequent basis. It builds on existing knowledge and practice, embedding off-site outdoor learning and play for all early years children in their setting. The total commitment is around 40 hours, including pre-course preparation, 3-day in-person training, and post-course portfolio submission.
---
Forest School
Forest School (Level 3 for the purposes of this comparison) is a specialised approach to developing confidence and self-esteem in participants. Forest School has to take place in a forest or woodland area and is concerned with the holistic development of all participants. It is not a curricular linked or led approach, and only takes place with small groups led by fully qualified Forest School Leaders.
The qualification is broad and deep, engaging with pedagogy, the forest environment, and human influence on those spaces according to the 6 Forest School Principles. The Forest School qualification covers all age groups, from early years through to adult. A Forest School Level 3 (the qualification required to set up and lead Forest School programmes) is a minimum of 180 hours, plus 16-hour first aid course. This includes wider reading, in-person training, assessment and submission of a significant portfolio.
Neither qualification is exclusive or indeed in any sequence. A Forest Kindergarten holder may choose to also take a Forest School Level 3, and indeed a Forest School Level 3 holder may choose to take a Forest Kindergarten award.
---
Book your place on a Forest Kindergarten course
For more information, download our PDF summary of the differences between Forest Kindergarten and Forest School.
If you would like to host a Forest Kindergarten course for up to 20 people, please get in touch with our Commercial Development Manager, Dan Harvey. Alternatively, book your place on an upcoming course or visit our Forest Kindergarten page to find out more about the qualification.