Celebrating the My School, My Planet project in Walsall
Learning through Landscapes celebrates the achievements of schools and community groups during the My School, My Planet project in Walsall
In October 2023, 300 people including pupils and school staff, community group members, and other contributors gathered together at Goscote Greenacres Community Gardens to celebrate the work of everyone involved in the My School, My Planet (MSMP) project in Walsall.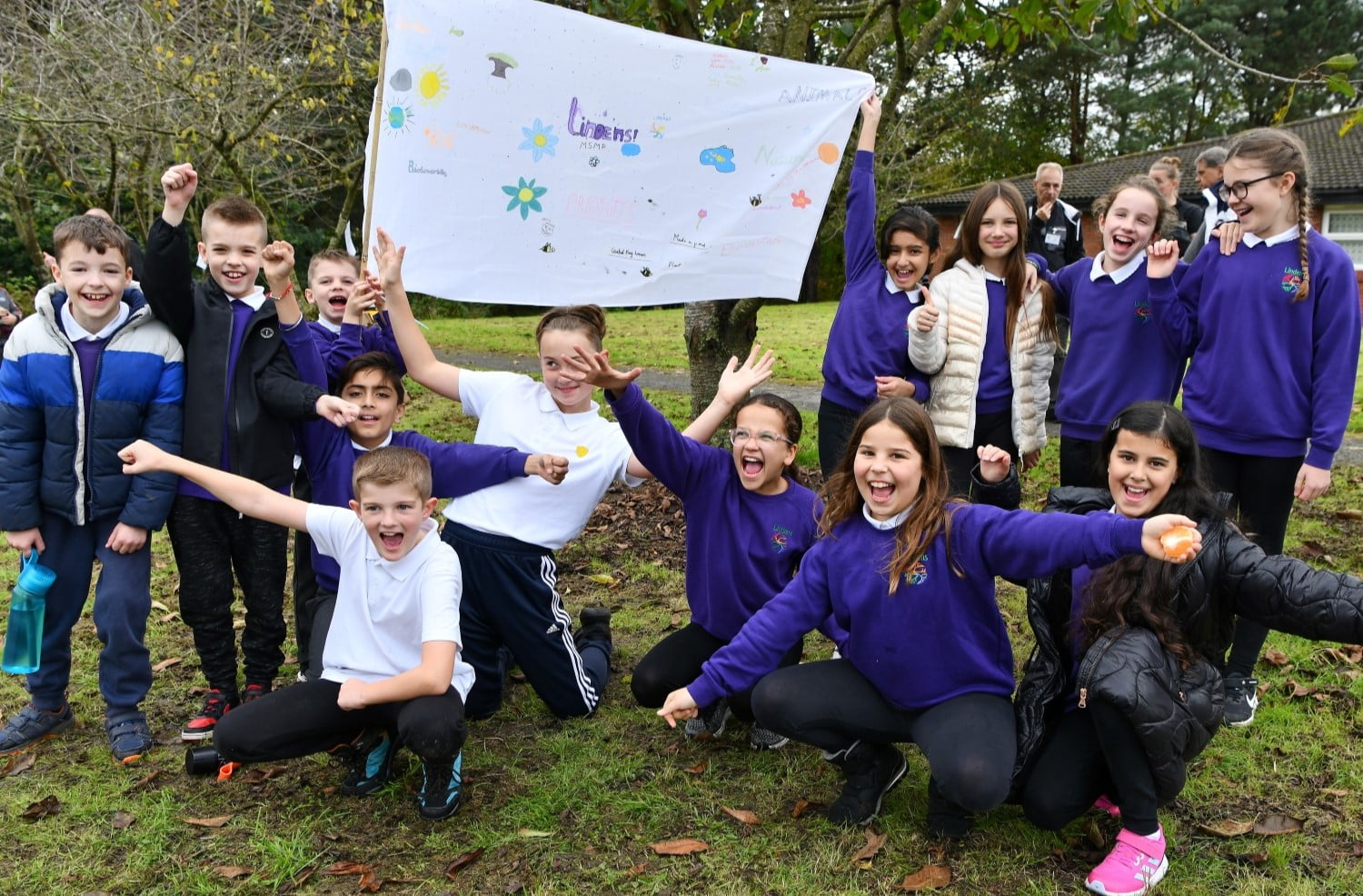 Children and community members brought along decorated flags to represent their school or group, giving the event a festival feel. Everyone enjoyed a picnic-style lunch before getting stuck into the many activities on offer.
Attendees enjoyed a collaborative art project, dhol drumming, and giant insect puppets, as well as the opportunity to take part in environmental activities and games hosted by community groups.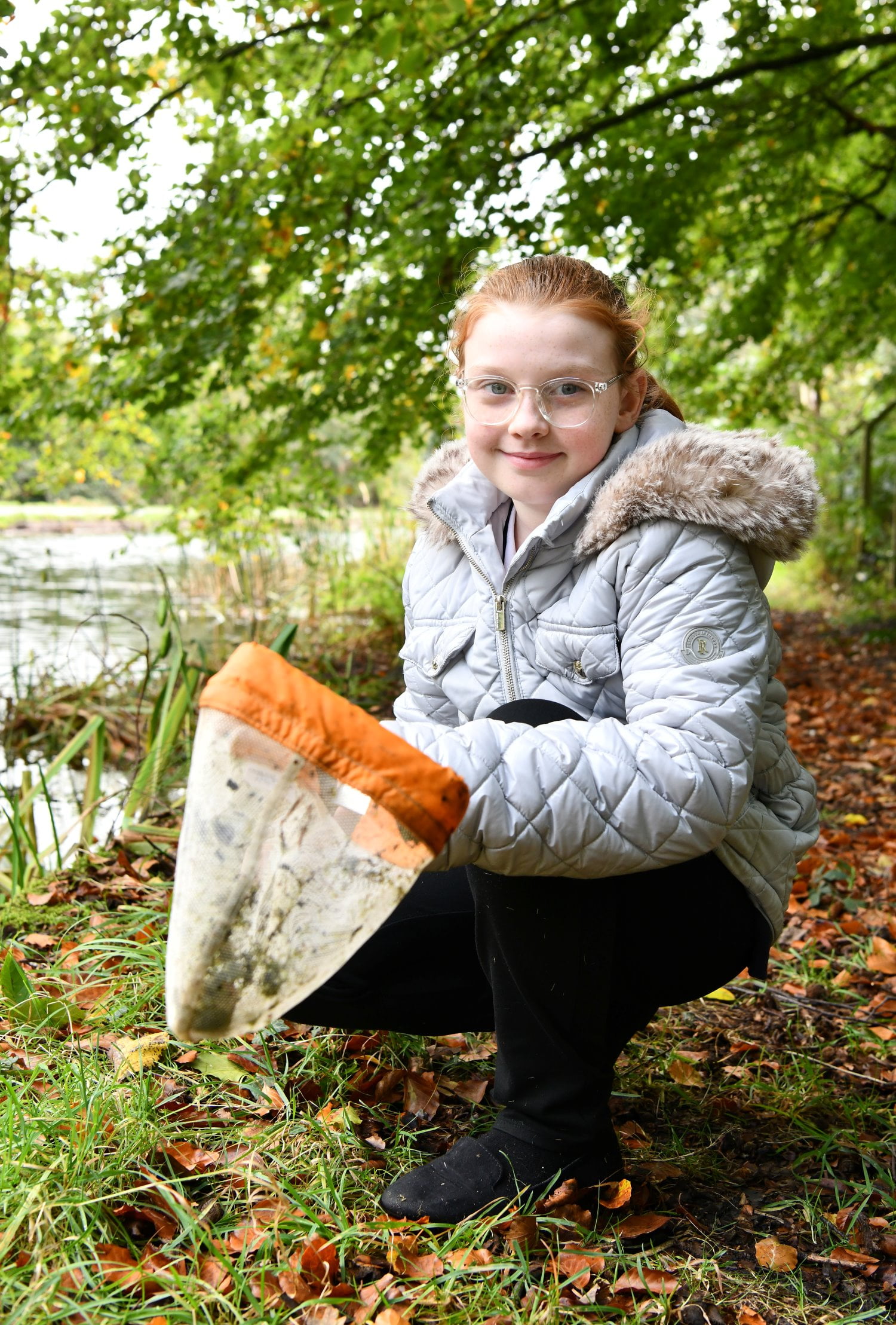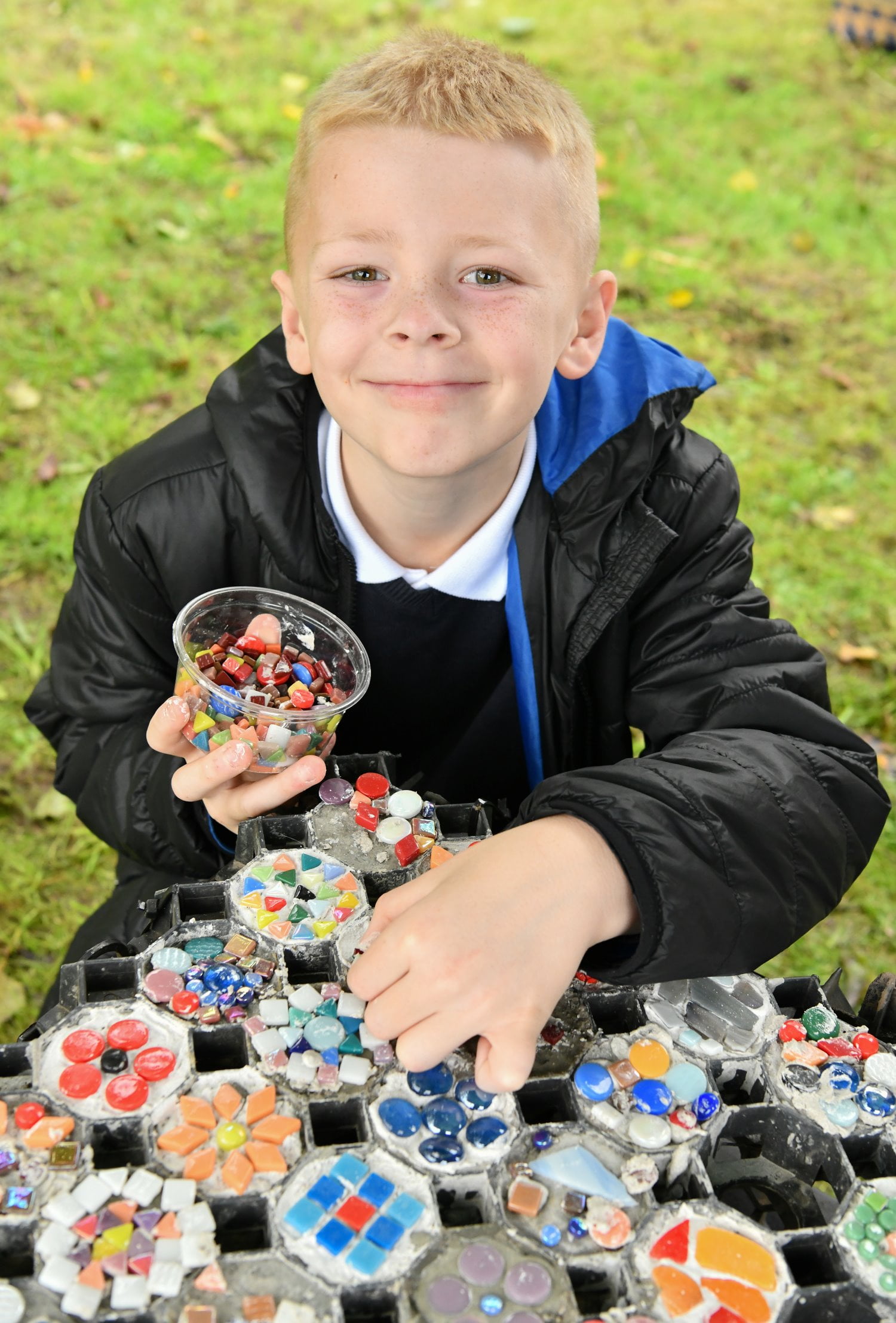 The impact of My School, My Planet in Walsall
Pupils from three schools took to the stage to talk about the impact that the project had had on them and their school. It was inspiring to listen to their passion for the environment and the pride they take in the changes that they have made in their school.
Goscote Greenacres Community Gardens, where the celebration took place, has been linked with several schools throughout the My School, My Planet project. During the event, manager Paul Mason shared the positive impact the project has had both on his community group and the schools they have worked with.
Chris Towe, Mayor of Walsall, also joined the festivities to speak about the far-reaching impact of the project on the communities in Walsall.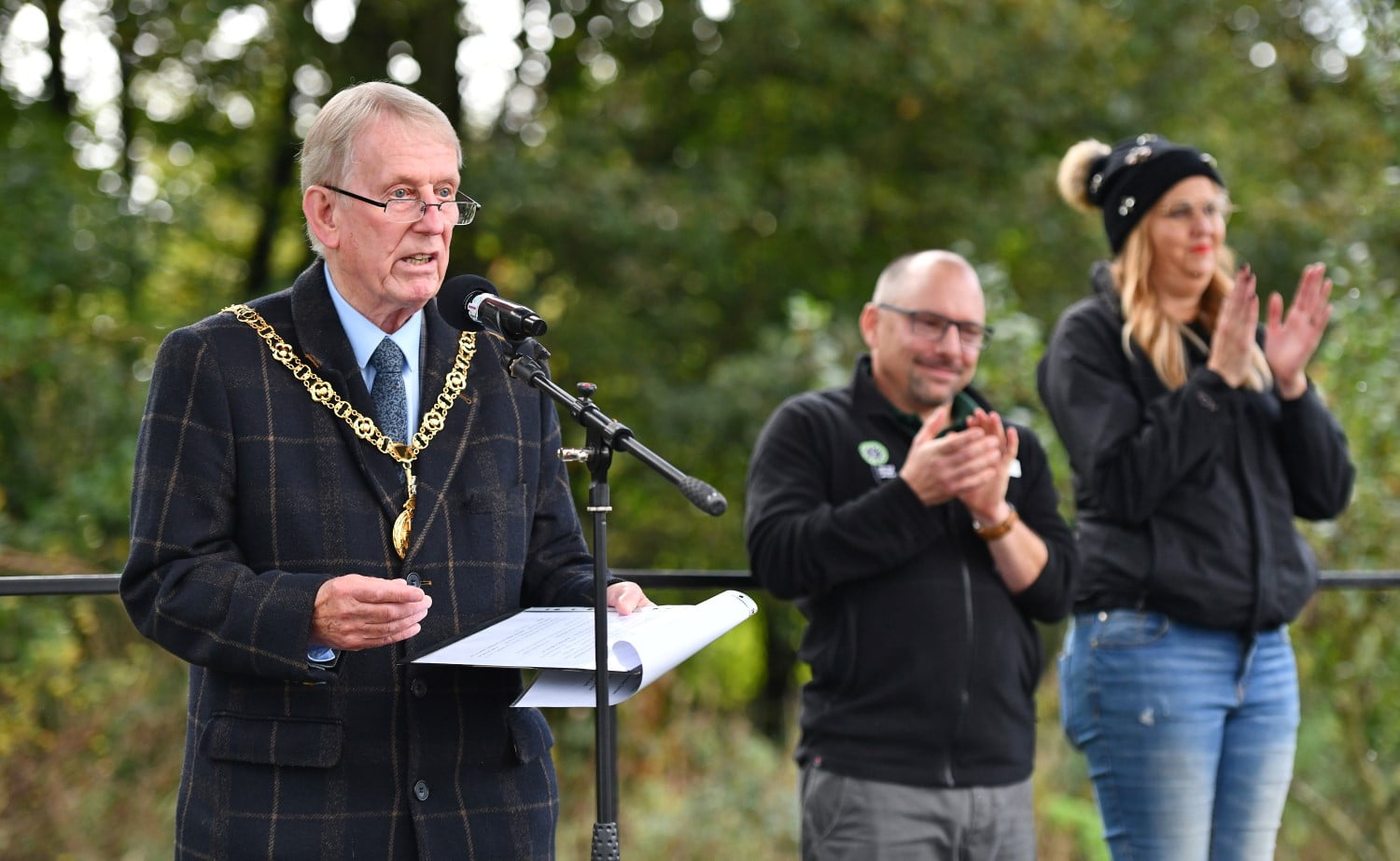 The My School, My Planet project provides valuable outdoor experiences to pupils who typically spend the least time in the natural world. Throughout the project, pupils from 16 schools around Walsall have discovered the importance of biodiversity, climate change, and soil health through outdoor learning sessions.
They have learned about culture and natural heritage and, using their new knowledge, planned and implemented changes to their school grounds using a grant awarded through the project. This has included the addition of 41 bird boxes and 24 fruit trees and shrubs.
During the project, pupils took their learning to the community groups they were linked up with to share knowledge and ideas for planning changes around these themes. This has led to the planting of 450 native daffodil bulbs and the creation of a sensory garden.
I think it's a good opportunity to do stuff like this, because it could really change our planet.

— Pupil involved with the project
Lots of smiley faces, lots of happiness, lots of getting our hands dirty. I think more than anything just an appreciation for nature.

— Community group member involved with the project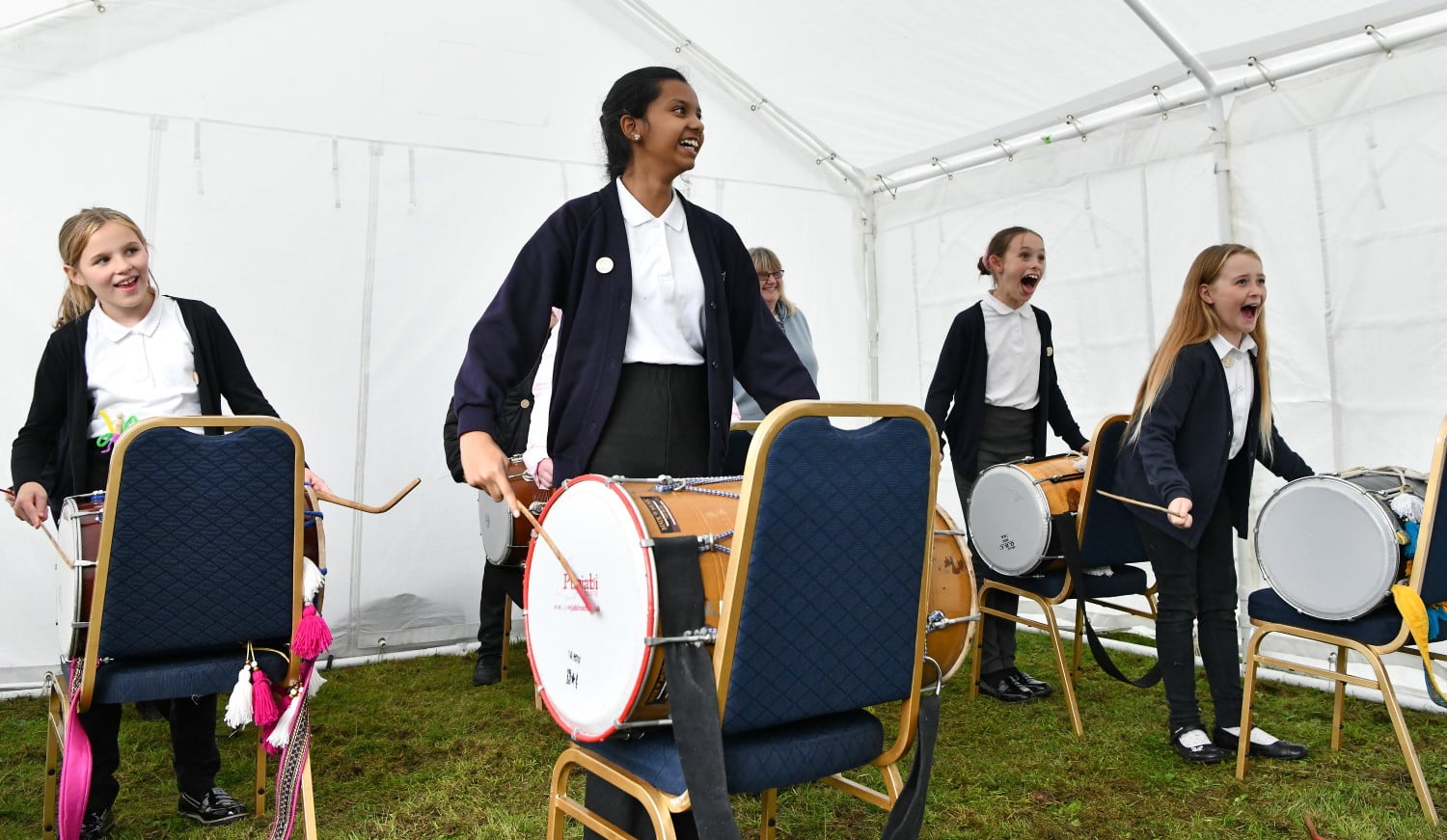 'My School, My Planet': a poem by Mel Wardle Woodend
To commemorate the celebration, Mel Wardle Woodend, Staffordshire Poet Laureate 2019-2022, spoke to attendees to gather inspiration for a poem that she composed and performed on stage at the event. You can read Mel's poem below:
First, we are going to make a magical mix of compost:
veg and potato peelings,
pop them in the pot
with straw, grass,
coffee grains and old tea
peeled from bags.
A bit of wood chipping and straw,
fruit skin…
put it all in!
Stir,
then leave (for about six months).
Worms will love it!

But… what kind of world do we want to live in?
A helpful, caring, peaceful world
where we are at one with our planet.
We are grateful for our school community,
our safety,
but we are not alone!

Who else lives in our school environment?
Lurking under dark, damp old wood and stone?
Woodlice and centipedes, earwigs and beetles!
Let's build bug hotels,
resell, reuse, repurpose recycled wood
and make brightly painted mosaic art.

Art and nature combine for safe habitats,
as we learn about our creatures.
Did you know that bees and all insects are in decline?
"Mother Nature is free therapy" and "My favourite colour is green."
We can make school a calmer, tranquil environment,
now let me set the scene:

We need bird tables
and nesting boxes
so bird species can survive,
and ponds dug out
with shovels and spades
for frogs and toads to thrive.

Testing soil,
we are doing science!
Learning about pH, acid and alkaline,
filling pots and planters,
planting trees,
now we need nature's own magic ingredients: rain and sunshine!

Working together day by day
making our school, our planet a better place
we can fight against human destruction and climate change!
And one day when out walking we might see a beautiful dragonfly,
glinting, glistening iridescently,
the lion of the sky.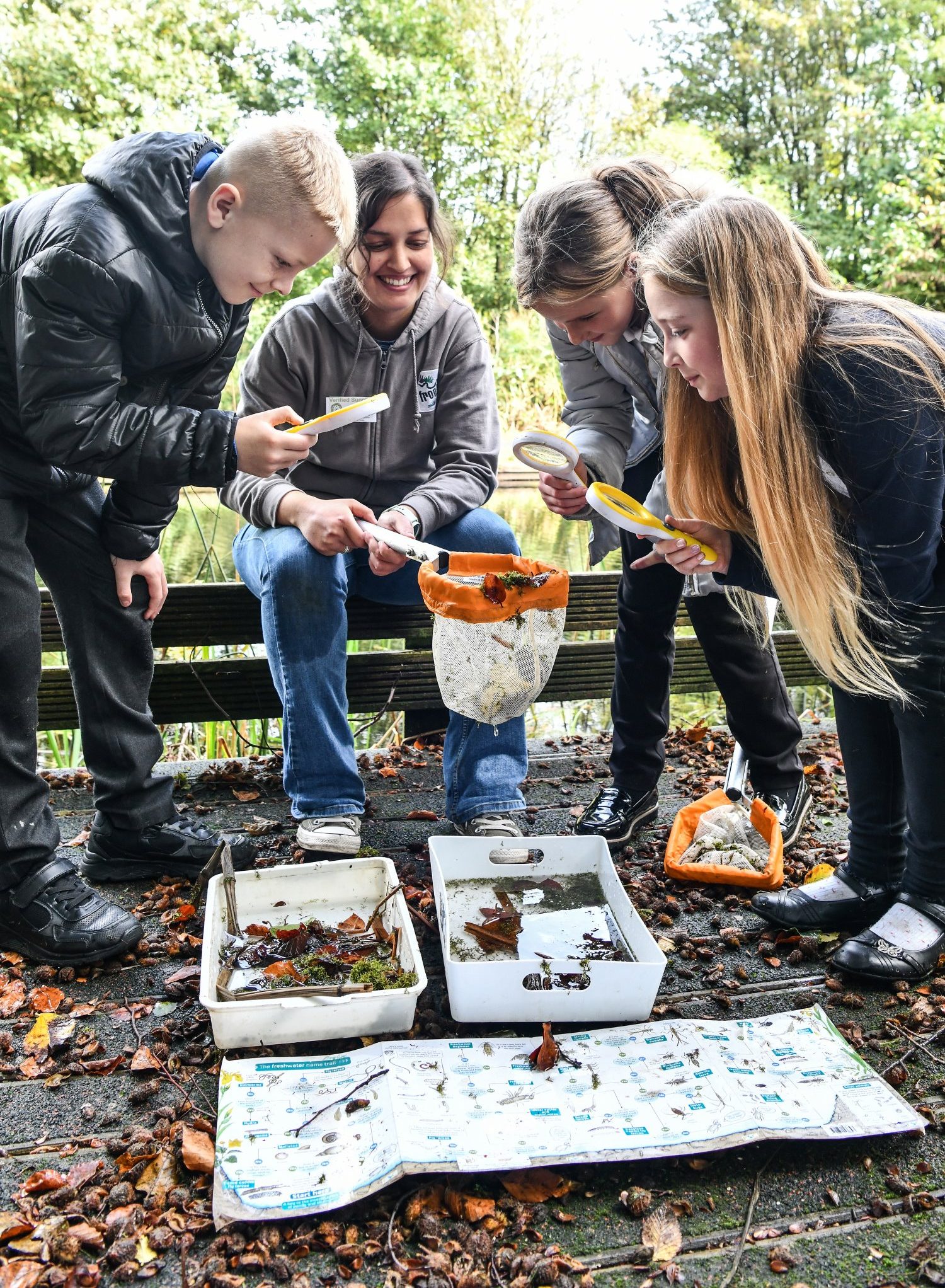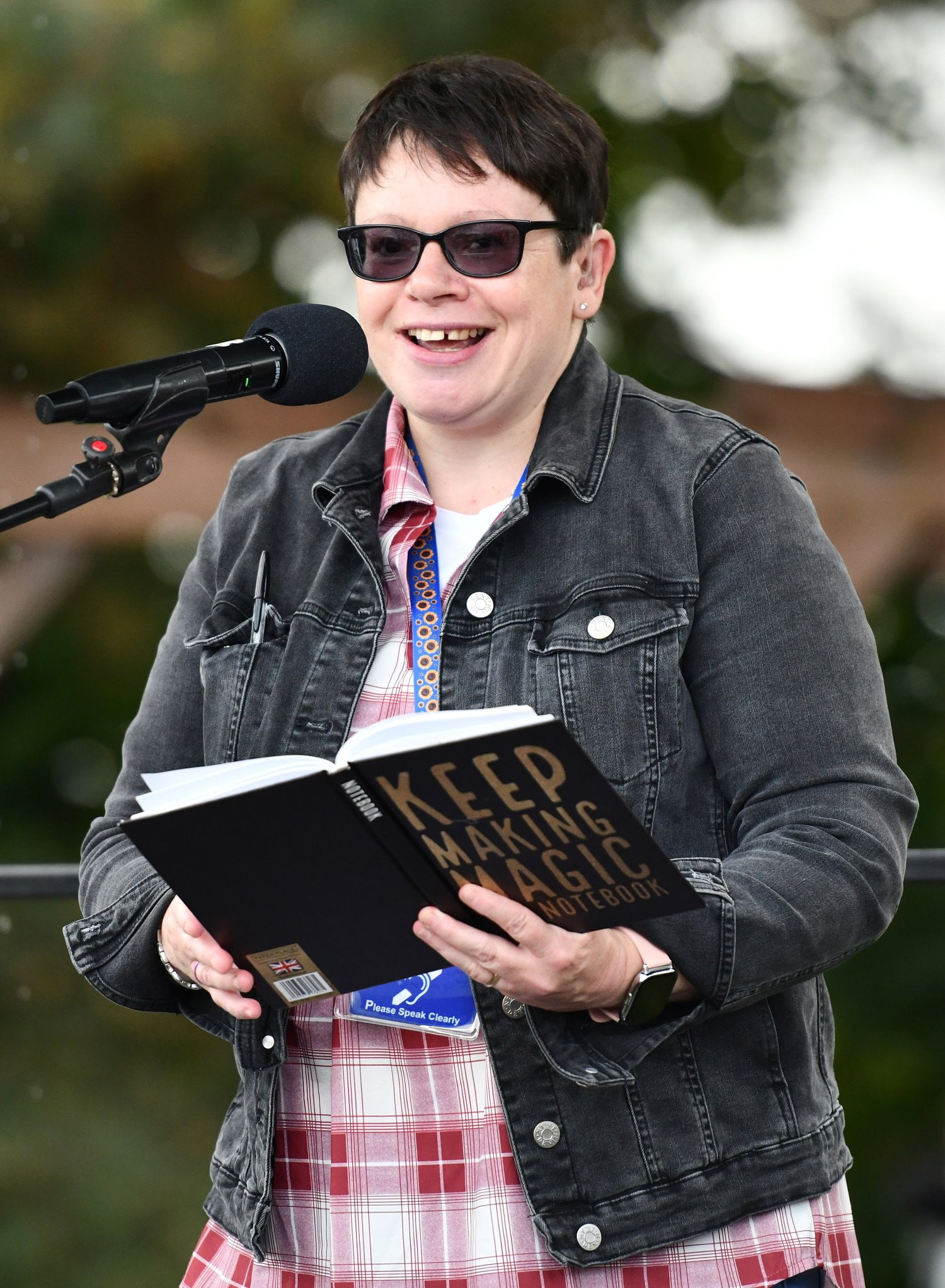 Learn more about My School, My Planet
We were delighted to come together with everyone involved with My School, My Planet in Walsall to celebrate their achievements during the project. You can watch the celebration video and view more photos from the event below.
My School, My Planet Walsall has been generously funded by the National Lottery Heritage Fund and the Swire Charitable Trust. To learn more about the project, visit the My School, My Planet page.